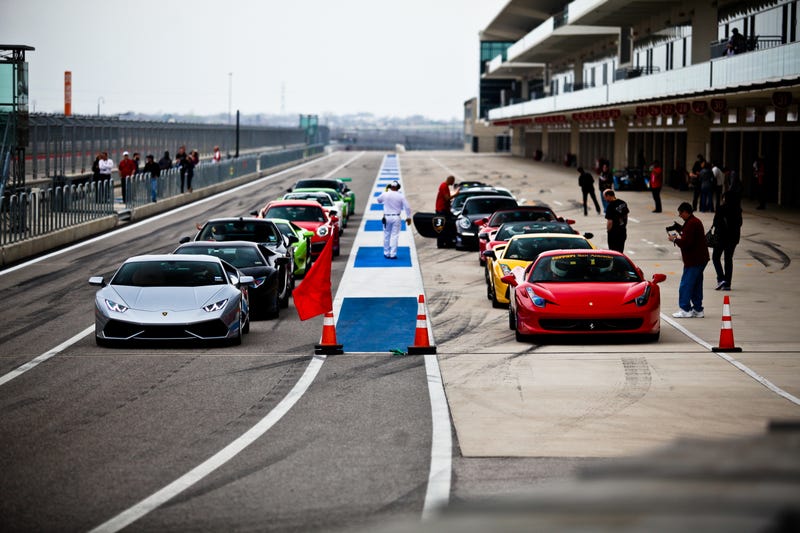 Today's Weekend Wallpaper comes to us from HYBREDMedia's Kat Hagen. These Lambos (and others!) were caught at the Texas Bull Run at February's Circuit of the Americas.
Texas Bull Run in Austin bills itself as "The Ultimate Lamborghini Weekend," and calls the Circuit of the Americas "The perfect chance to check off the ultimate 'bucket-list' item by racing the newest Formula 1 racetrack in the world."
This year's event is already over, so make this your wallpaper and start getting excited for February 2016.
---
Nicole Conlan is a writer and comedian living in New York. She has written and edited for Jalopnik, SB Nation, and Sports Illustrated. Nicole also writes for the UCB Maude team Goodbye Handsome. You can contact her on Twitter right here.