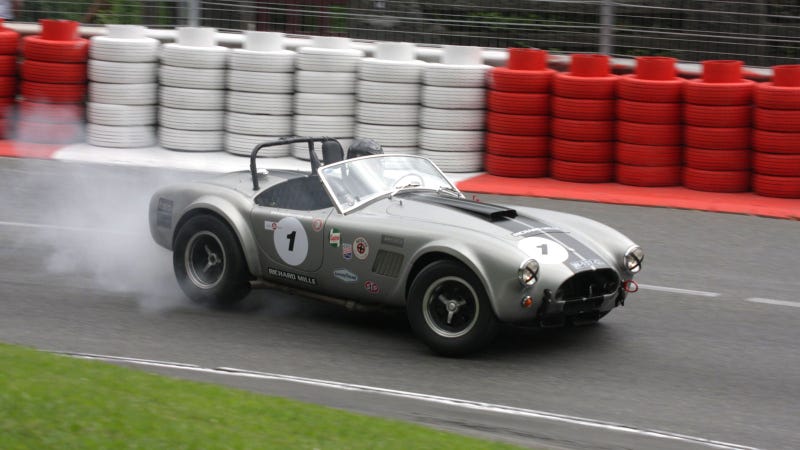 Did everyone at Pau this weekend for the Grand Prix de Pau Historique bring a camera with them? Yesterday, we ran this vintage Mini wallpaper. Many liked it, but Tomo Pattison asked us for a Cobra.
Lo and behold, Vincent Roche was on hand and happened to send us this great pic of a vintage Cobra (of some sort) smoking the rears. Amazing how that works out.
The 1600-px version is here and the giganto-desktop version is on our Facebook page (no, you don't have to "like" our Facebook page or even sign in to the service. It's right there in the "photos" section on the left).
Have a photo to contribute? Email us at tips at Jalopnik dot com, just make sure you have the rights to share it.