Buying a car in a big city can be more difficult because many dealers don't care about repeat business and are only out to rip you off. Nine Los Angeles-area dealers are facing fines and legal action for taking advantage of car buyers.

According to Automotive News, the Federal Trade Commission charged the Sage Auto Group with using deceptive and unfair sales and financing tactics. Sage Auto Group includes eight new car stores covering various brands and one used car dealer. (The group did not comment to Automotive News and has not returned a comment request from Jalopnik.)

The Los Angeles-area dealerships charged are Universal City Nissan, Kia of Downtown Los Angeles, Glendale Infiniti-Glendale Nissan, Mercedes-Benz of Valencia, West Covina Toyota, West Covina Nissan, Sage Covina Chevrolet, Sage Hyundai and Sage Pre-Owned. The owners have also been charged.

The FTC claims that these dealers engaged it what is called "yo-yo" financing, or "spot delivery." What will happen is a customer will sign a contract and drive off with a car. The dealer will call the customer a few days later and claim that there is an issue with the paperwork, and the buyer has to come back to sign a new contract. Often the dealers will attempt to force customers into a new deal with higher payments.

G/O Media may get a commission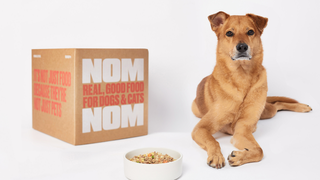 Some customers were told that their financing was denied and that the dealership was allowed to keep their down-payment, regulators allege.

In addition to toying with the contracts, the FTC also found that these dealerships also added additional charges and services to the final sale without the customer's' knowledge.

The dealerships are also facing violations for the Truth in Lending Act, Regulation and Consumer Leasing Act for failing to clearly disclose required credit information and lease information in their advertising.

Jessica Rich, director of the FTC's Bureau of Consumer Protection, said in a statement:

"The FTC expects dealers to honor their contractual obligations, and will pursue those who use yo-yo financing tactics and pack unwanted costly add-ons onto consumers' contracts."
Here are a few takeaways from this: first, here are some key warning signs that some dealers should be avoided. There are often hundreds of stores near a major city. If a dealership group has been caught up in an investigation like this, probably best to go elsewhere.

Also, in regards to the yo-yo financing tactic, remember both parties are bound to that contract. If a dealer contacts you after the fact and wants to wind back the deal, contact a local consumer protection attorney immediately.