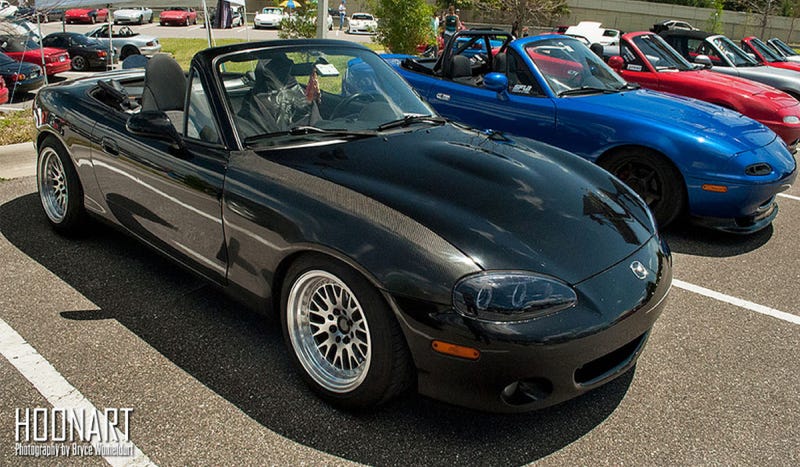 Welcome to Must Read, where we single out the best stories from around the automotive universe and beyond. Today we've got reports from Hooniverse, Top Gear, and Speed Hunters.
Everyone loved the Gof GTI when it was reviewed, But how does it stack up when it doesn't have the performance pack? Top Gear finds out.
We're back in the iconic hatch, this time without the Performance Pack. How does the standard car stack up?
I wish I were at this. I really do. SEND ME!
In the past, I'd been to what I thought of as large car meets. Forty or fifty Subarus? Sure! That's enormous! But I recently learned that it really isn't. I've heard that the Miata community was large, but little did I know how big it really is until I recently attended this year'sMiatapalooza in Lakeland, Florida. This is a parking lot celebration of every generation of the diminutive roadster from Mazda.
I really don't know what to say about this. Part of me loves it, the other half wants it to burn to the ground immediately.
Ok, I'm going to be completely straight with you. Before this shoot, I didn't know a huge amount about gasser cars. So this was an incredibly cool experience. It also transpired pretty quickly that this wasn't actually a gasser – simply a car that has elements of the style. Actually this car has lots of styles going on. So what is this Volvo thing, then? It's a baptism of fire! That's what it is!