This is The Morning Shift, our one-stop daily roundup of all the auto news that's actually important — all in one place every weekday morning. Or, you could spend all day waiting for other sites to parse it out to you one story at a time. Isn't your time more important?
1st Gear: The System Works!
It's perhaps a little early to claim that New New GM is actually the version of GM that fixes its own problems, but there's a promising story in today's Detroit News that I think is worth a read. In 2013 a student named Nick Sulimirski at the Georgia Institute of Technology noticed his dad's CTS-V wasn't running properly and, after some investigation, discovered that an electrical connect had melted causing fuel to spill onto the gas tank. That's bad.
Fast forward a year and Sulimirski is working as a "Co-Op" (basically an intern) at General Motors and hears about the "Speak up for Safety" program that allows anyone at the company to suggest a safety issue. He did and, voila, recall.
Sulimirski said he received a response the day after he alerted the company about the problem with his father's car. He had the parts from the car shipped to GM for inspection, and GM found a hole in the fuel pump module's flange. Boyer said it was quickly promoted to the next investigative stage.
"I didn't feel pressured or scared to report this," Sulimirski said in a telephone interview. "There's been a lot of talk recently about a culture of fear within GM, and I really just did not feel that at all. This was an easy way to report this issue."

GM recognized Sulimirski last month for his initiative and commitment to safety. The student — who graduates in May 2016 and hopes to land a full-time job with GM — received a plaque and had lunch with Barra and Boyer.
G/O Media may get a commission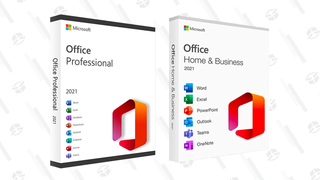 89% off
Microsoft Office Professional 2021 Lifetime License
Here's hoping this isn't just a feint and that the feeling is as widespread as the previously unresolved safety issues.
2nd Gear: Europe Is Growing! Europe Is Growing!
In fits and starts, the European car market is growing, with sales up 6.2% year-over-year and possibly in a position to grow for the first time on an annual basis since 2007.
Of course, they're getting this growth in the least desirable way with massive discounting and low interest rates. Not like you should expect them to do otherwise. That's how we boosted our market.
There are also some bright spots, with Mini up 21% year-over-year and FCA's Jeep brand up 74%, according to Bloomberg. Granted, FCA was also the highest discounter with price reductions of 14.8%.
3rd Gear: GM Extending Recall Claim Period
Ken Feinberg, who is heading up the GM compensation fund, says he's going to extend the deadline to submit claims until the end of the year so more people can submit full claims.
Feinberg said in a statement received that he agreed to the extension to make sure every effort is made to reach the owners of the mostly older cars that had the defective switches. About 2.6 million vehicles, including Saturn Ion and Chevrolet Cobalt, are under recall for switches that can move out of the "run" position while being driven, causing the air bags and power steering to cut out.
Although, why have any arbitrary deadline at all?
4th Gear: Volkswagen Is Taking Away Russia's SEATs
While the European car market is doing better in terms of gross sales, Russia continues to suffer from a weak economy and its own stubbornness, causing automakers to either cut production or pull out altogether.
The latest to do so will be SEAT, according to Reuters, who reports that the Spanish Volkswagen division is shutting down entirely as a weak economy, weaker currency, and strong uncertainty makes selling cars there a shitty proposition.
SEAT sold just 78 cars last month to bring the total sales this year to 1,324, compared to 3,375 cars sold in total last year.
5th Gear: Why Ford's Launches Seem Smoother
I've been remarking lately that Ford's launches have been easier, somehow, than they've been in the past. Automotive News has the answer directly from CEO Mark Fields:
Speaking of launches, Fields said: "Previously, we had some very compressed acceleration curves for new platform and new product" and new workers. "We had some issues with the Fusion and MKZ launches in Hermosillo," Mexico.

The company learned to recognize problems and "set limits" so it would not have "an excessive amount of vehicles you've produced that ultimately you're going to have to rework."
So, uh, they decided to slow down. Smart!
Reverse: It Has A Crazy Ending Though
On this day in 1996, a revolutionary new Volkswagen factory opens in Resende, Brazil. The million-square-meter Resende factory did not have an ordinary assembly line staffed by Volkswagen workers: In fact, the only people on Volkswagen's payroll were the quality-control supervisors. Independent subcontractors were responsible for putting together every part of the trucks and buses that the factory produced. This process, which Volkswagen called the "modular consortium," reduced the company's labor costs considerably by making them someone else's problem: The company simply purchased its labor from the lowest bidder. Eventually, Volkswagen hoped to export this new system to all of its factories in developing countries.
[HISTORY]
Neutral: Do You Think GM Is Changing? Or is this window dressing?
Photo Credit: AP Images