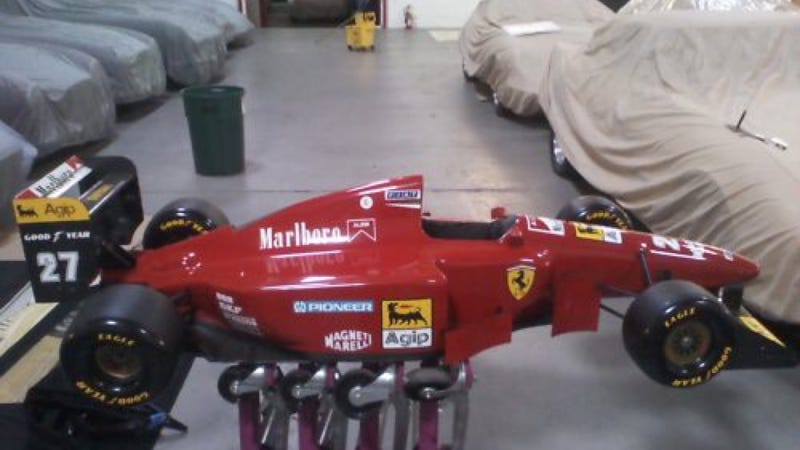 Yes, you can own your very own Ferrari Formula One test car right now for the low, low price of $24,999! There's only small catch: It's one half the size of a normal F1 car. Get it? "Small catch?" God, I'm good at what I do.
Up for grabs on eBay is this scale model of a Ferrari F1 race car that was used for aerodynamic testing in a wind tunnel. The piece is made of carbon fiber and is 6-feet 4-inches long and 35 inches wide. And while it's too small for a person, it can easily accomodate, say, a small dog, or Jason Torchinsky's kid. You could even get crafty with it. It's just begging to be made into a coffee table or something. 
Come on. Someone out there needs to give this elegant lump of motorsports history a good home. What else were you going to buy for 25 grand, a real car? That's lame. Get this instead.
Photos credit eBay