In the 1990s, Ford never made a 4-door Bronco, which left the door open for the aftermarket to fill that need. Today's Nice Price or Crack Pipe diesel Centurion is just such a beast, but will its price close the door on the deal?
They used to say better dead than red, but that was before anybody saw yesterday's sweet Skoda twofer, which 80% of you felt was priced to die for. That Czech mix was an awesome reminder of the quirky cars of the communist bloc, but we don't want to slight America. After all, we capitalist pigs have had our share of iconic rides too, most notably massive home grown SUVs.
This 1994 Ford Bronco is just such a massive missive from the near past, and it's a smoker. Now, Ford didn't build this 4-door beast, at least not all of it. Back in the '90s Ford would give you a Bronco anyway you liked, as long as your penchant was for two-doors exclusively. Of course that's all fine and dandy if your name is Cowlings and all you want to do is go for a slow drive with a high school buddy in order to hash out some of his marital issues.
G/O Media may get a commission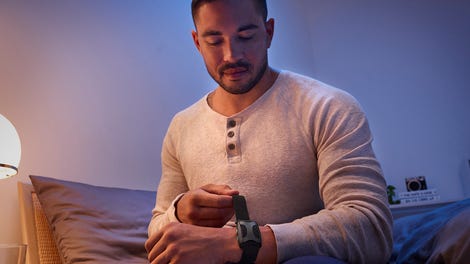 What if instead, you needed to transport that morose friend, and his legal team as well? In that case, one of your options was the Michigan-built Centurion C150/C350 which were custom stretched 4-door editions of Ford's big truck. Your other options included buying a factory Chevy Tahoe or Suburban, but screw the easy way out, amiright?
This Centurion has seen better days, and is described in the ad as 'rusty and dented.' I'd like to instead think of it as having a healthy patina of use. That patina includes wheel arches that look like a tin worm time-share, and a sizable dent in the front right fender that ain't gonna' buff right out.
On the inside, it seems to be missing its center set of captain's chairs, but if you're crazy tall that just means you'll have major league leg room in the back-most perch. There's also the claimed issue with the 'door bushings' on the right side. I'm guessing that could be fixed with something as simple as one of those HELP packages they sell at the parts store, or just welding them shut and looking away.
Power for the Centurion is provided by a 7.3-litre Navistar diesel V8. According its Wikipedia page, that mill was good for 190-bhp and 388 lb-ft of torque in this, its earliest iteration. Apparently it also weighs in at an astounding 920-lbs dry.
This one has new glow plugs and fuel filter, and the ad doesn't say if it has any major mechanical issues, so we'll just have to guess it's okay. Gearbox duties are handled by Ford's E40D, which was a derivation of the long-serving C6 but featuring 4 forward gears instead of 3. That sends power to all four wheels via a central locking diff and the drivetrain also has auto-locking front hubs, which are another reason to just weld those doors shut.
This truck has run an amazing 240,000 miles and so you might expect it to show some signs of wear and tear, but that doesn't mean all its magic has been used up. You've got a stout - and elongated - ladder frame under there, and a diesel mill that can probably be serviced with just your beer spit and a hammer. It's also a pretty unique ride, and one that'll get you far more stares than a Tahoe, and not just because of all the holes in the body.
The seller says to come and drive it today, and is asking $4,500 for the honor of driving it home for good. What do you think about that price for this battle-worn Centurion? Does that seem like it's priced to sell? Or does that price make this a Bronco you would buck?
You decide!
Central New Jersey Craigslist, or go here if the ad disappears.
H/T to dogisbadob for the hookup!
Help me out with NPOCP. Click here to send a me a fixed-price tip, and remember to include your Kinja handle.