Today's Nice Price or Crack Pipe Skoda 135 package deal is claimed to represent 50% of this model's known population in Canada. Should that claim, and the price have someone gladly saying the Czech is in the mail?
Today, Skoda is part of the Volkswagen group, and most of the Czechoslovakian car maker's product is based on one or another of the German company's FWD platforms. That wasn't the case and in fact for much of the second half of the last century the Czech car maker had no or no contact with companies outside of the Iron Curtain.
Commie cars never proved popular in the U.S. because of Freedom and all, and Skoda's limited attempt to sell the Felicia here in the early '60s was no different. Of course that small four-cylinder convertible came with a price tag comparable to that of a full-sized American sedan with a V8 and on the right side of the Cuban Missile Crisis.
Canada however has never had any problem with Soviet Bloc cars and trucks and that's why you can find cool throwbacks there like Lada Nivas, 2106s and today's 1989 Skoda 135 GLi. That of course was the same year of the Velvet Revolution that transitioned Czechoslovakia from one-party communist rule to that of a parliamentary republic, so should you still hold any McCarthy-esque grudges, you can totally let them go with this Skoda.
G/O Media may get a commission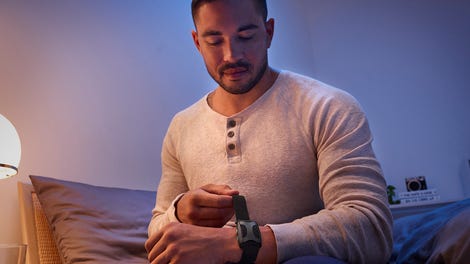 Speaking of this Skoda, The seller says that this 135 GLi represents one of only 181such models imported to Canada over the course of 1988 and '89. Of those, they say there are only 4 known left in existence in the land of the Loonie making this one - and the parts car that comes with it - fully 50% of that population.
The 135 was a derivation of the 105/120 series, which itself was a development of the 100/110, a model that made its debut in 1969. By the eighties of course most all European car makers had eliminated their rear-engine models - Porsche being perhaps the most notable holdout - but the Czechs were tied to it due to economics and a Soviet rule that sought to prevent a Czech car outshine anything the Ruskies built.
This 135 GLi seems pretty shiny, and represents one of the company's boldest attacks on the Rally circuit back in the day. The 135 features a 58-bhp all-aluminum 1,298-cc four hanging out in the car's caboose. Quite remarkable for a car of such origins it features both fuel injection and 5-speed manual gearbox.
This one looks to be clean as a bean and rolls on shat are described as rare Skoda factory alloys. The parts car has Panasports too and both come with usable rubber. No mileage is given for either car, but the ad notes that the white driver is turn-key. It rocks enough Cibie firepower up front that it probably has the James Brown of alternators out back.
The interior and underbelly also look okay in the pics, but remember that this is a communist bloc car so don't expect the level of build quality or luxury accoutrements of, oh say an old Ford Escort.
This is indeed a rare opportunity to own a piece of automotive history, and a fun one too - just look at that trunk lid! - but is it worth $3,000? It's 25 years old this year so you could bring it across the border (the ad even says it's located within walking distance of the U.S. of A.) allowing even Americans the opportunity to have a communist bloc party.
What do you think about $3,000 for this rare double live Skoda package? Does that seem like a deal, or does that price give you a red scare?
You decide!
Seattle Craigslist, or go here if the ad disappears.
H/T to Petar V. Nikolic for the hookup!
Help me out with NPOCP. Click here to send a me a fixed-price tip, and remember to include your Kinja handle.