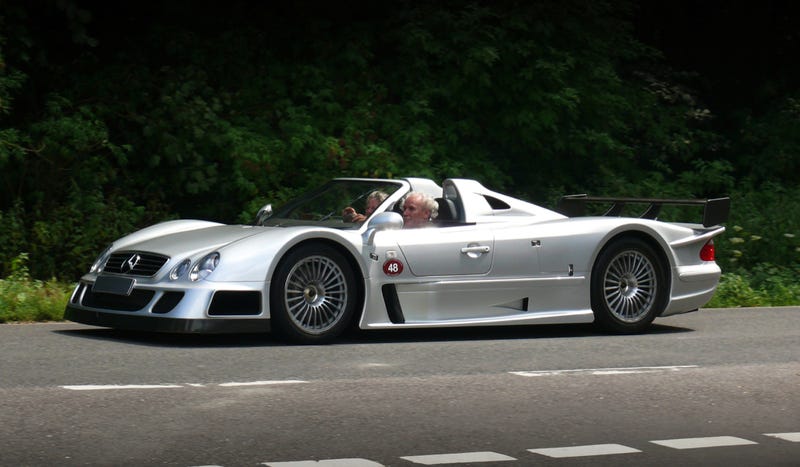 A practical grocery getter it is not.
Welcome to Morning Would, where we present you with some of the most desirable, controversial cars ever built and ask what you would do to drive one.
It has a V12 and plaid seats for two. It's already accomplished two of the three points of the star on the front (land and air, if you want to test sea that's on you). It's big, fast, and certainly makes a statement. It's not, however, for driving everyday. Don't look for a rear window, ground clearance, or a door opening big enough for any semblance of grace when entering or exiting the cramped cockpit.
Would you take the "driven not hidden" mantra to the extreme and drive the Mercedes-Benz CLK GTR everyday? Coupe or Roadster, you get to decide.
Do you have the time (and patience when navigating speed bumps) to take this beast out to breath everyday? We want to see what you've got to say about this in the comments.
Photo Credit: Chris Wevers