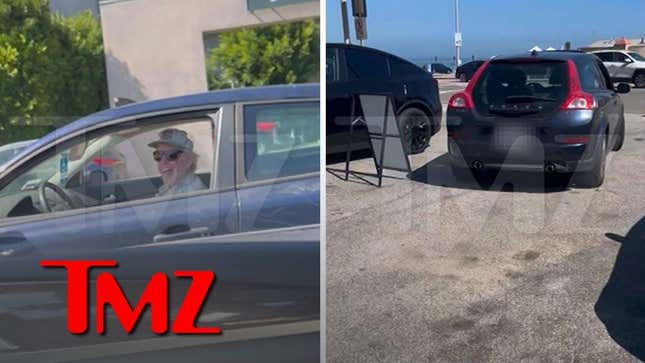 Actor and weird guy legend Gary Busey was chased down by a woman who said he rear-ended her BMW X3 in Malibu and then fled the scene last week. According to TMZ, she was driving down the Pacific Coast Highway when Busey sped out of a shopping center in his Volvo C30 (!!!) and crashed into her back bumper. Instead of pulling over, Busey ran off.

That's when the unnamed woman decided to do the coolest thing ever and follow Busey down PCH. That's where the video begins. She yells and honks at Busey from her car that he ran into the X3, but the actor speeds off. Eventually, she followed Busey to a parking lot outside of the restaurant, where she is rightfully pissed off at this whole situation.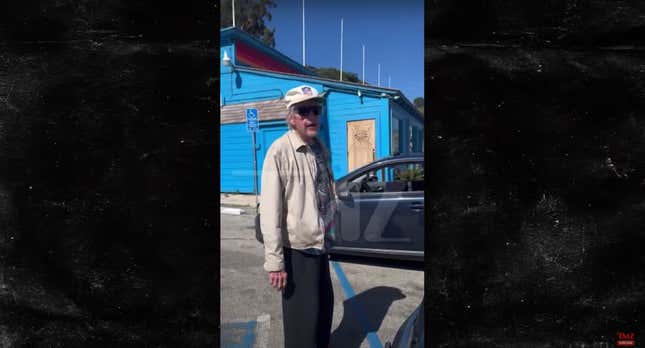 Busey says the damage to her car could be "wiped out," but said that they still needed to exchange information. She also pointed out that Busey's C30 (absolutely awesome car choice, Gar) is pretty badly damaged up front. However, it's not really clear if that damage is just from this incident or if Gary has a fender bender history.
Eventually, the actor and reality star does admit he has Progressive Insurance, but that's about it. After that, all he says is "I'm private," whatever that means. Then, he gets back in his car and leaves the parking lot as the woman continues to yell at him. On an unimportant but funny note, Busey seems to start playing The Beach Boys' "Wouldn't It Be Nice" as he drives away.
TMZ reached out to police who say the woman filed a hit-and-run report with them, and detectives are now investigating. The outlet also points out that leaving the scene of a car accident that results in property damage or injury is a crime. They reached out to Busey's representatives for comment but have not heard back.
So, what have we learned here? Well, first of all, do not leave the scene of an accident, especially if you are Gary Busey. And second, Gary Busey drives a dilapidated Volvo C30 and that is just hilariously awesome.