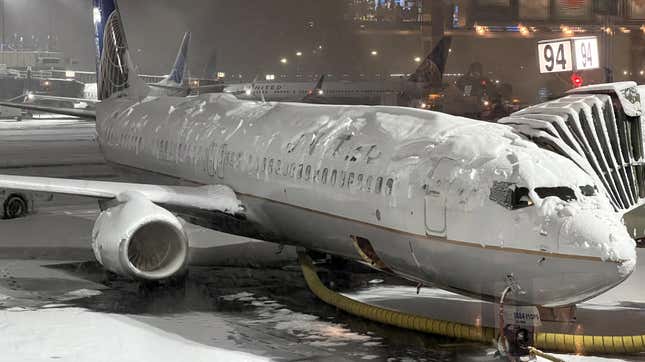 American Airlines, Delta Air Lines and United Airlines are already issuing waivers for passengers to rebook itineraries free of charge due to a massive winter storm set to hit the northern U.S. starting Tuesday.
The National Weather Service is predicting blizzard conditions as well as drastic drops in temperature for large swaths of the country. The upper midwest, especially Minnesota, could see snow totals of at least a foot. Other regions could experience day-long freezing rain storms. The federal agency is warning that travel conditions in the north and northeast regions of the country could be seriously impacted over the coming days.
Along with the country's major carriers, Southwest is also offering its customers the same opportunity to avoid the potential delays and cancellations. The airline will be under heightened scrutiny after its logistical meltdown in late December. The massive low-cost carrier canceled over 16,000 flights as it failed to cope with extreme winter weather and staff shortages. A Southwest executive admitted that the airline "messed up" before congress and Southwest announced it would spend $1.3 billion to prevent similar disasters from happening in the future. While the upgrades haven't yet been implemented, this week's storm will be Southwest's first real test since December.
Passengers flying this week should be aware of the conditions, look for travel advisories from their airlines, and try to take advantage of the waivers. If a carrier offers a chance to escape a snow-provoked delay or cancellation ahead of time, take it! Requirements for waiver eligibility differ slightly from airline to airline, so impacted passengers should contact their carrier. Generally, passengers must be traveling to, from or through an airport along the storm's path during a timeframe specified by the airline.