Now doesn't seem like a good time to buy a diesel Chevrolet Colorado or GMC Canyon. Just ask the people who have tried, and are without their trucks months after placing orders.
Over the past 12 months, the refrain has been the same on the Colorado forums: "I bought my truck weeks ago, the delivery date is continuously pushed back, neither General Motors nor the dealer will explain."
Theories are being kicked around in an active ColoradoFans.com thread called "How Long Have Been You Waiting For Delivery" that the delay is related to either a shortage of rear differentials supplied by Eaton or some kind of issue related to Environmental Protection Agency emissions testing for the new 2.8 Duramax diesel model, but their evidence seems scant.
Scrolling through the "Diesel TPW" (Target Production Week) thread it's hard to find anyone who's actually taken delivery on a truck they've put a deposit on. Members have gone so far as to actively track the disparity between their orders and deliveries on a spreadsheet.
G/O Media may get a commission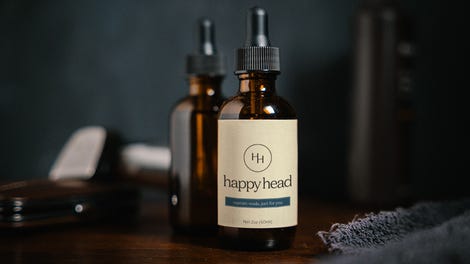 Most were ordered months ago, but many still seem a long way out. When the truck was announced this summer, release date was slated for fall 2015, which has come and gone.
Frustration seems to be mounting.
"At this point I don't know of a single delivery of a diesel," an active member of the ColoradoFans.com forum told me. "They will gladly accept the order, but have been been extremely tight lipped on why they're not being produced." He said his order had been placed four months ago, scheduled for production three times, and continuously delayed.
Jalopnik has repeatedly asked GM for comment; company officials haven't responded yet.
However, the The Truth About Cars got GMC spokesman Brian Goebel to say this: "Those trucks are still in final validations and we hope to ship soon." So, he either doesn't know or won't say.
The company did assert that these delays are not related to EPA emissions scrutiny, and that they're spread across trims of the diesel vehicles implying that it's a diesel-specific issue.
This vague non-explanation of the truck going though "additional validation" has me stumped. The Colorado/Canyon isn't a new platform. The 2.8-liter Duramax isn't a new engine. It was retuned for North America, sure, but GM's been tooling with most everything that this truck's made of for a long time.
There's also the fact that the Colorado and Canyon were both born to have diesel variants from their inception. At least, that's what I was told at the launch event a few months ago.
We have been consistently hearing that demand for the Colorado has outpaced supply, but with so many customers complaining that they're "without truck" I'm starting to wonder if this is a deeper supply issue.
Drop us a line if you've ordered a Colorado or Canyon diesel, we want to hear about your experience.
Image via the author with graphics from Chevrolet
---
Contact the author at andrew@jalopnik.com.