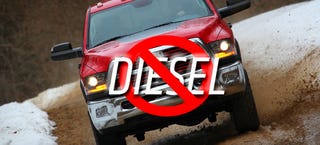 Truck Yeah
The trucks are good!
Road & Track's Zach Bowman talked to Ram Trucks head of engineering Mike Cairns to find out why Ram passed on the 6.7-liter Cummins I6 and 3 liter EcoDiesel V6 options for their off-road work truck;the Power Wagon.
Read right here on Road & Track: Ram had 3 diesel options for the Power Wagon, chose none.