Two buses went up in flames in Rome on Tuesday, and they weren't even the first such incidents this year. Or third. Or fifth. Or seventh. Nope, according to Reuters, the two buses were number nine and 10. Here's what's going on.
Look up the hashtag "#flambus" on Twitter, and you'll see that the world is talking about Rome's highly-flammable public transportation. That's because buses keep going up in flames, with Reuters reporting that ATAC—the company that runs the city's public transportation system—has dealt with fiery buses 20 times in the last two years, writing:
The twin blazes, both believed to have been caused by mechanical problems, brought the number of Rome buses destroyed by fire so far this year to 10. Some 20 buses operated by local transport company Atac were burnt out in 2017.
You can see one of the burning buses in The Guardian's video below, whose caption states that the cause of the blaze is thought have been a "short circuit." This agrees with Italian daily newspaper La Republicca's story, which says the bus—a 2003 Mercedes Citaro—caught fire at the rear due to what a "first reconstruction" (translated from Italian) of the incident indicates could have been a short.

Reuters describes just how poor of shape ATAC's buses are in, writing:

According to an internal Atac report, 36 percent of all the company's buses are in garages because they have broken down or are undergoing maintenance, with the figure rising to 50 percent for the city's creaking fleet of trams.

G/O Media may get a commission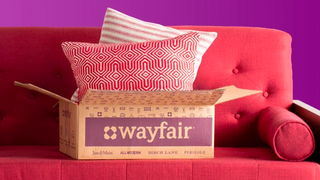 Big deals
Wayfair Surplus Sale
While it's reported that no passengers were injured in the incidents, which were separated by only four hours, a woman in a nearby shop allegedly received minor burns when one of the buses exploded.
Issues with infrastructure, Reuters notes, are rampant in Rome:
Atac's woes reflect broader problems aflicting the city's infrastructure. Many of Rome's roads are riddled with potholes after a particularly cold, wet winter, while almost 50 sinkholes have opened since the start of the year.

And unfortunately, it appear's that the city's transportation company doesn't have much in the way of funds to quickly fix these issues, with Reuters reporting that ATAC was "suffocating under some 1.3 billion euros ($1.54 billion) of debts and should declare bankruptcy," according to a statement made last year by a former ATAC chief.
The city needs mechanics. And it apparently needs them badly.
h/t: Ben