So, what would've been a brief in a newspaper anywhere else in the country is national news because it's Detroit. A Whole Foods opened here, and people are losing their shit over it. This time, it's understandable.
(Full disclosure: Whole Foods wanted me to shop at their new store in my hometown so badly they staged an elaborate media campaign that had local reporters circle-jerking over it for two years, took $4.2 million in local and state tax incentives, picked the city's most viable and thriving location to set up shop and followed me on Twitter. In no way was Jalopnik Detroit compensated for this...review? Yeah, let's call it a review.)
Picture the city of Detroit as a Dodge dealership. Not a Chrysler-Dodge-Jeep-Ram dealership. A showroom that is only Dodge. (This metaphor sounds weird, but walk with me.)
Picture this as a Dodge dealership in 2012. You go into the showroom – the City of Detroit, remember – and you see... few choices. There's the Caravan. Oh, there's the Journey and Durango. And the Challenger and Charger. And the Caliber. You say to the sales guy, "Don't you have anything else?" Sales guy responds, "Nope, this is it for now. But have you heard we've got the Dart coming? Come back next week."
You go home and read about the Dart, and holy shit have people been writing a ton about this car. The compact car that will save Chrysler once and for all! But then, after you've tested a Ford Focus, Honda Civic, Hyundai Elantra and whatever other compact you felt like driving that week, and then you go back to the Dodge dealer and drive the Dart and it's just... OK.
G/O Media may get a commission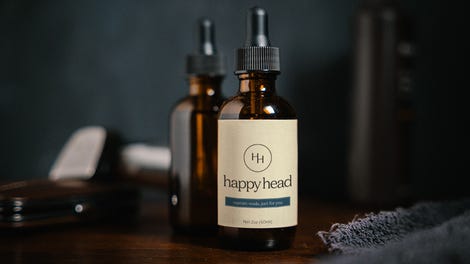 But the Dart is nice, though. And the Dart is a darn sight better than the Caliber. In the end, though, the Dart is just another option. A nice option, but just an option. Basically, the Dart is to Dodge dealers what Whole Foods is to Detroit: It won't save Detroit (just like the Dart won't save Chrysler), but it does make Detroit a little bit better.
So, you're reading this from outside Detroit and you've already got your comment formulating around one of a few factors. Let's dispel those right away before we get into my experience during Whole Foods' grand Detroit opening yesterday.
1. How can the broke-ass city of Detroit afford to shop at Whole Foods? Remember, Whole Foods is opening in Midtown, which has a huge student and young-professional population. Also, we have this thing called "suburbs" where people drive into the city and purchase goods. And, like I said above, it's an option. Whole Foods isn't the only grocery store in the city. Which leads me to my next point.
2. But isn't Detroit a food desert? Eh...define "desert" for me. It's true, there is not a Meijer, Kroger, Food Lion, Publix, H-E-B or Albertson's in the city limits and there are way too many liquor stores than necessary. But there are grocery stores. Several, in fact. There are chain grocery stores, too. Spartan Stores, a Grand Rapids-based chain (and I really don't understand why this is always overlooked), has stores here, as does Aldi and Save-a-Lot. Yes, Aldi's choices aren't as gluten-free and vegan-friendly as a Whole Foods. But it's an option, and a necessary one for many.
We also have several independent grocers like Honey Bee Market, Metro FoodLand, Mike's Fresh Market, Ye Olde Butcher Shoppe, and Eastern Market, the country's largest permanent farmer's market. So no, Whole Foods is not the oasis in the dry sand you think it is. There is a grocery store on my block that opened last year.
Where the issue lies with several stores in the city is the quality and price points of the food versus a Kroger or Wal-Mart in the suburbs which often has cheaper prices and a much wider variety, hence some of the "desert" terminology. While the store on my block generally has fresh produce, the other grocery store a mile away may not always — and vice-versa. It's frustrating and I'm not above shopping at Wal-Mart. You can lecture me on that later, but know that my personal favorite stores are Western Market in Ferndale and Holiday Market in Royal Oak.
3. So, why make a deal of this? Here's why.
After work, I went to Whole Foods. People have been tweeting and live-blogging it, local dignitaries showed up and apparently there was free lobster. By the time I got there at 6:30 p.m., there was still a line to get in, but all the lobster was gone.
If you've ever been to a Whole Foods anywhere else in the country, then the one in Detroit is no different. There is an olive bar, a pizza station and free cheese samples. Now, if you're in town from Austin, San Francisco (I've been to one of the ones there) or New York City, you will be disappointed that it's only one story. But overall, it's the same layout.
From a local standpoint, I was impressed that Whole Foods stuck to its much-ballyhooed promise of stocking Michigan-made products like Garden Fresh salsa, tortillas from the Ann Arbor Tortilla Factory, McClure's pickles and Kenzoil dressing. (If you haven't made pasta with Kenzoil dressing, please do so!)
The beer selection also skews local. There are offerings from Motor City Brewing Works, Short's Brewing Company, New Holland Brewing Company and Bell's Brewery. That said, the overall beer selection is lacking and I'd wager that Ye Olde Butcher Shoppe down the street or hell, that one liquor store next to Bronx Bar has a better variety.
What struck me most about Whole Foods – and this has been a sticking point in local news comment sections for the past two years – is who's shopping there.
Everybody's been all like, "ooh, black people can't afford to shop there" and Whole Foods CEO Walter Robb responded to that by saying that opening in Detroit would combat "elitism and racism." Both of those sentiments are completely ridiculous, especially Robb's statement.
I was paying more attention to what people were wearing rather than the color of their skin. Lots of people – black, white, whatever – were there representing food co-ops, urban farms and other local initiatives proudly on T-shirts.
Last year as part of my high school reunion weekend, we volunteered at an urban farm on the city's west side. It was a large one spanning acres, and not one of those pop-up farms on an abandoned city lot. The farmers there spoke at length of eating local, organic growth methods and whatnot. At the time, I asked about their thoughts about Whole Foods coming and they said they were concerned, but optimistic.
What I realized yesterday is that Detroit's healthy-eating, locavore crowd is much bigger than I realized. Yes, I know – Whole Foods is a corporation, they have a bottom line, all corporations have dirty secrets, got all that. Still, if it'll serve a market here in Detroit, then it's still a nice option. Whole Foods' biggest challenge is not the potential "Whole Foods effect" but how this community will respond and adapt to its presence.
I agree that the grand opening and everything that led up to it was over the top. And yes, the Ye Olde Butcher Shoppes and Honey Bee Markets deserve the same level of attention. But don't people in general like shiny, new things, whether it's a chain or an indie? I remember when I was a kid when the (now-closed, sadly) Farmer Jack opened in Highland Park next to the old Model T plant, and even though it was just like every other Farmer Jack around, people were just excited it was there because it was new and different.
The same thing with Great Lakes Crossing, Somerset Mall Collection, H&M in Fairlane and IKEA in Canton. Even Ann Arbor, which has everything, is excited about a Nordstrom Rack going in Arborland. Open something new, people go flocking to it and can't stop talking about it. That's life.
So yeah, Whole Foods in Detroit is just a little bit of a big deal. Like I said, Detroit's not saved, but it looks a little bit better. My only hope after this? That reporters won't use Whole Foods as a constant reference point when giving progress reports about the city's comeback.
I will always maintain that until the big issues like crime and schools are solved, then we can say that Detroit is on a comeback trail. Until then, it's nice to know I don't have to drive out to West Bloomfield if I want some New Zealand cheddar.
Photo Credit: Alex Conley for Jalopnik