Good Morning! Welcome to The Morning Shift, your roundup of the auto news you crave, all in one place every weekday morning. Here are the important stories you need to know.
1st Gear: The Alliance After Carlos
Contrary to what a lot of people think, the Nissan-Renault Alliance is not a merger, but rather a strategic partnership of two companies that have the same CEO: Carlos Ghosn.
But as the French government doubles its voting power at Renault, something Nissan opposed, the 61-year-old Ghosn said it's unlikely both companies will share a CEO after he eventually retires. This obviously will present new challenges to the alliance's structure. Via Bloomberg:
Ghosn, 61, will continue running Renault and Nissan as long as he has the trust of shareholders, he told reporters in Yokohama, Japan on Tuesday. The 16-year alliance is being tested as the French government is set to double its voting power at Renault and has said it opposes a full merger between the two companies.

"It's very likely that in the future, this present system of one CEO for two companies will not continue," Ghosn said during a briefing at Nissan's headquarters. "Finding another person who's going to have legitimacy" with both companies will be "very difficult. That's why I'm not recommending it."

The comments illustrate the challenge the two companies may have in maintaining a partnership secured in part by the dual role played by Ghosn, who promoted the merits of an agreement Nissan and Renault reached on Friday. The carmakers' eight-month dispute with the French government "is behind us," he said, with the French state pledging to respect Nissan's autonomy and agreeing to cap voting rights in some circumstances.
G/O Media may get a commission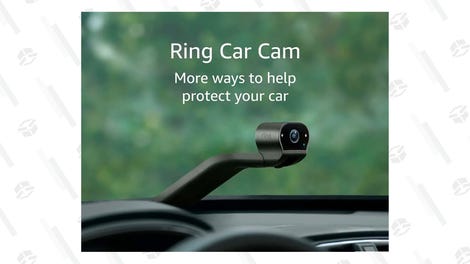 So what about a full merger? Ghosn said maybe someday, but the companies aren't there yet.
2nd Gear: Germany To Re-Test The Volkswagens
According to newspaper reports, Germany isn't just going to nod and give Volkswagen a thumbs up when a diesel emissions fix is implemented, all while enthusiastically saying "We believe you!" (That's more of an America thing.) Reuters says the Germans will re-test the diesels after VW's fix has been implemented to make sure they're legit:
German authorities will review emissions and fuel usage of Volkswagen (VOWG_p.DE) diesel vehicles in a second testing round once the company has installed fixes in cars caught up in a cheating scandal, a German newspaper reported on Monday.

To guarantee transparency, the test results including raw data will be published in full, Die Welt daily quoted a spokesman for Transport Minister Alexander Dobrindt as saying.

Die Welt's report did not indicate when the tests would be carried out. Transport ministry officials were not immediately available for comment.
3rd Gear: Hyundai Not Optimistic For 2016
This year meant record monthly auto sales for several brands in the U.S. as well as steep declines in China. What does 2016 hold? Hyundai Motor Group Chairman Chung Mong-koo said that for his company, more challenges lie ahead. Via Reuters:
Speaking to the heads of the automaker's overseas units, Chung said growth this year was constrained by a weak global economy, the economic slowdown in the world's second-largest auto market China and a decline in emerging market demand.

"Considering many leading indicators, the outlook for next year's auto market is also not bright," he said. His remarks were first reported by Yonhap news agency and later confirmed by a company spokeswoman.
Hyundai has indeed struggled recently with global profits on the heels of the China crisis, and with sales in the U.S. too; the automaker's small car and sedan-heavy lineup hasn't played well with buyers switching to SUVs, trucks and crossovers en masse with gas being so cheap.
4th Gear: European Recovery (Except Volkswagen)
The European car market lagged behind the surges in the U.S. and China (until things got bad there) but they've been picking up lately. Via Automotive News:
European new-car sales increased 13.7 percent in November, with Ford, Fiat Chrysler and Opel all gaining volume faster than the market growth.

Registrations rose to 1.12 million last month in the European Union and European Free Trade Association markets, according to data released today by industry association ACEA. The increase marked the 27th straight month of growth, following a six-year slide that ended in 2013.

Sales in the first 11 months rose 8.6 percent to 13 million, ACEA said.
But:
Volkswagen Group saw sales rise by just 4.2 percent as the automaker's emissions test-rigging scandal hit its showroom traffic. The core VW brand's market share tumbled to 12.2 percent from 13.5 percent, as sales edged just 3.1 percent higher. Skoda's volume increased by 11 percent, while Porsche's sales rose by 4.9 percent and Audi's registrations increased 4.1 percent. Spanish brand Seat's sales fell by 2.5 percent.
A mixed bag there.
5th Gear: The Bailout Enters The 2016 Race (Ugh)
Yes, we're still talking about the auto bailouts of the late 2000s. At least, Democrats in Michigan are, lording the bailouts' ultimate success over GOP candidates who opposed them back in the day. Via The Detroit News:
Seven years after a Republican president initiated taxpayer-funded rescues of General Motors and Chrysler, Michigan Democrats still see the issue as a political trump card they can use in 2016 against Republican presidential hopefuls who opposed the bailouts.

The Michigan Democratic Party last week highlighted U.S. Sen. Marco Rubio's opposition to the 2008-2009 auto bailout while the Florida Republican campaigned in the state. The issue may arise in Tuesday's Republican presidential debates in Las Vegas.

"If they're going to campaign in Michigan and talk about their vision for the country, people in Michigan need to understand where they stood when our future hung in the balance and who's side they were on," state Democratic Party chairman Brandon Dillon said.
Aren't we over this by now? Will we ever get over it? Build a bridge, people.
Reverse: It Was No RX-7
Neutral: Will People Ever Get Over The Bailouts?
On both sides of the political aisle. Isn't it time to stop being mad/bragging about how awesome it was?
Photo credit AP
---
Contact the author at patrick@jalopnik.com.