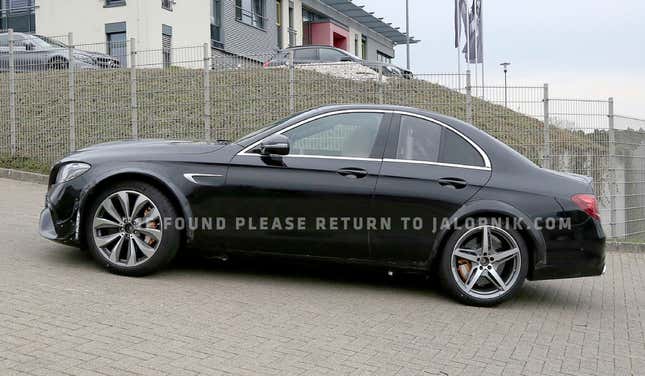 Most prototypes we see running around look like a normal car, just covered in some crazy ugly wraps. If we're lucky, it'll have some cubist cardboard slapped onto it, just to be really deceptive. But if we get real lucky, you get whatever the hell this thing is.

By the time we tend to see cars running around in camouflage, they tend to be pretty close to production. The aesthetics are generally set, pieces are mostly in place. On rare occasions though, we get a glimpse of what looks like an extremely early prototype, usually looking like some sort of mutant that climbed out of an automotive engineer's primordial soup.
There was that Lamborghini exercise for what was to become the Murcielago, for instance, that was mostly just half one car and half another, neither of which quite made it into production. And then there was the infamous Ferrari Enzo oddball, which was not quite a 348 and not quite a 355, but was definitely stretched with a V12 in it.
This Mercedes looks to be one of those rare occasions.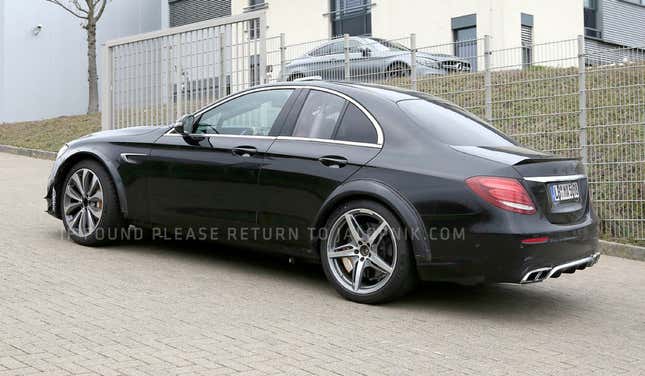 The more you look, the more you realize how many things are wrong. The first thing to pop out at you is that rear door, which would ostensibly be for a bench for your legless friends or maybe just people you hate. Then you see that the wheels are wrong. Not wrong in that they're different sizes, but totally different styles from front to rear.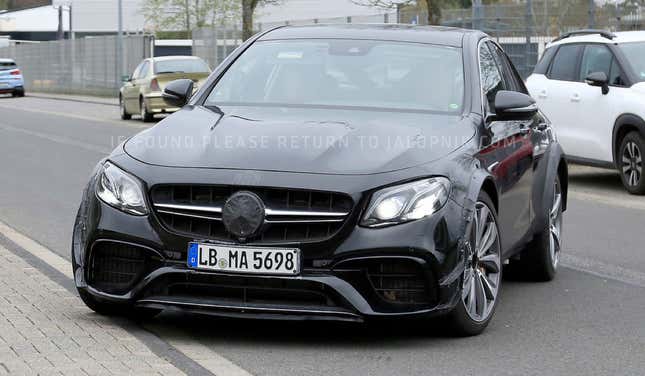 Then there's the tacked-on wheel arches. Then there's the fact that this looks like it's supposed to be a regular old E-Class, but very much isn't.

Try to ignore the roll cage peeking through the windows, as these shots were taken near the Nürburgring and prototypes going on track tend to sport a little extra safety gear.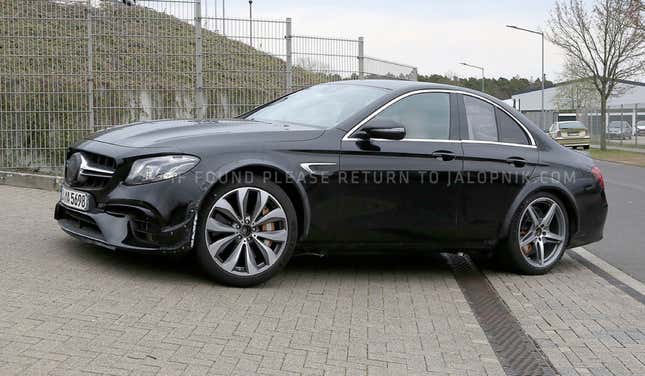 Mostly, we're stumped. Is it some sort of C-class, maybe? Or instead of a long-wheelbase version for China, maybe Mercedes is making a short-wheelbase version of the E-Class for a small country where no one has legs?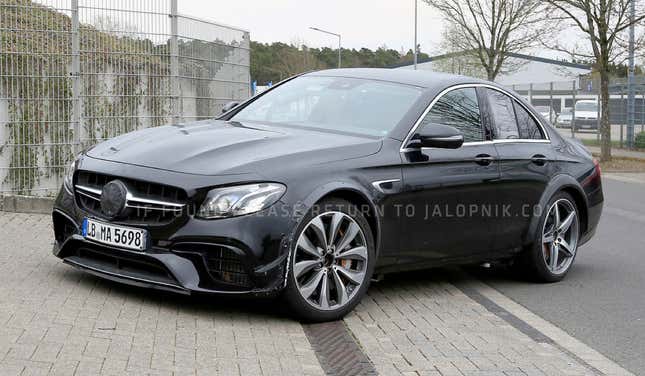 Think of it like an ELA. Or a CLAA. Maybe. Probably not.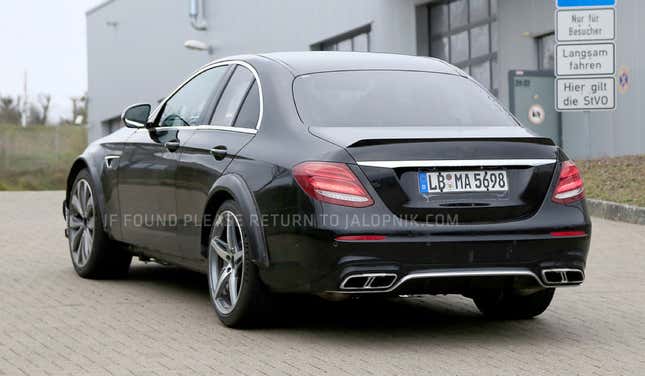 But our photographer in Germany, who usually has a good sense about these things and tends to be quite well-connected, thinks this is something else entirely. What you're looking at isn't some funky new sedan at all.

What you're looking at may just be the next generation Mercedes SL. Specifically, the AMG model, as noted by the arches and the quad exhaust and what was described as having "a roaring AMG-engine under the hood – nothing electric here."

And that might explain why the SL mule – traditionally a convertible, or in the case of special models like the SL65 AMG Black Series, a coupe – is based on a sedan. I'll let our photographer explain:
The new SL is set to be radically different from today's model – lighter and a true 2+2-seater – to further distance it from the AMG GT. The new model of which and the next-gen SL will be developed in close co-operation – and will both be prepared for production at AMG's Affalterbach headquarters.

We can only hope that the next Mercedes-AMG SL model is as good as the current one. The Mercedes-AMG SL63 is quietly one of, if not THE best sports cars that Mercedes currently makes. It's certainly more comfortable and useable than the AMG GT, making it much more of a daily driver. And while it is a bit showy being a vastly expensive Mercedes convertible and all, you're not driving around in an obvious phallus.
Okay, so it's a bit long in the tooth, with the current "R231" generation going back to 2013, and aesthetically it looks very similar to the previous "R230" generation dating back to 2002. So it could use an update.
I'd take this oddball for sure.
If you know what's up, securely tip us here.