The Toyota SF-R may have just been a concept when it debuted at the Tokyo Motor Show in 2015, but to us, it was more than that. It was a light, small, entry-level sports car that looked destined for production. Things looked promising. But now, three years later, there's still no S-FR. What the hell?
I recently wrote a post about a Club4AG interview with the new Toyota Supra's chief engineer, Tetsuya Tada, who discussed BMW and Toyota's culture clash during the car's development. In that interview, Tada mentioned how his boss, CEO Akio Toyoda, voiced a desire for three Toyota sports cars like the MR2, Celica and Supra trio of yore.
Toyota's desire for a triumvirate of sports cars isn't a new revelation, but it got me and other websites thinking: If there's a new Supra, and that's one rung above the Toyota GT86, then what's going to be the entry level car to complete the threesome?
Surely it must be the Toyota S-FR.
The S-FR 2015 Tokyo debut was just so encouraging. Toyota showed a car with reasonably sized wheels, lights that looked production feasible, and an interior that was totally normal.
G/O Media may get a commission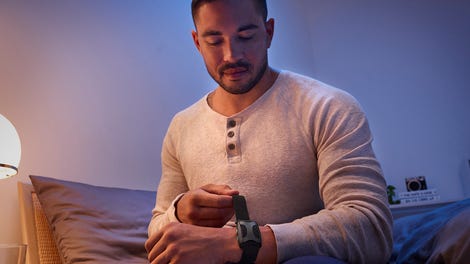 And when you're designing something to be a concept car only, with no production intent, you can let your designers go wild and dream up some weird funkiness. But this interior is far from that. It looks ready to come off the assembly line:
In fact, after Car and Driver wrote that the car was likely to hit showrooms by 2016, we were fairly convinced we'd see tiny Toyota sports coupes zipping around on public streets, making the world a better place:
Car and Driver reports the car is set for production in 2016, and this concept looks very production-ready, without any of the usual show-car extravagances that would make production unlikely. The S-FR seems good to go, and the biggest question seems to be whether it will come to America or not.

Heck, we even found some rumored specs showing the car's curb weight, horsepower rating, estimated pricing and more.
Even conceptually, it's not hard to imagine the S-FR going into production. Honda put the S660 on sale, which pretty much fits the same market. The Honda is even a retro throwback car, too. The S660 is to the Beat as the S-FR would have been to the Toyota Sports 800. A world that includes a Honda S660 surely has room for a retail S-FR.
And yet, sadly, it's 2018 and we still haven't heard much from the front-mid engine, manual, rear-drive modern Toyota.
What gives? The boss-man himself wants three sports cars. This one looks most of the way there, so get with it, Toyota! Please