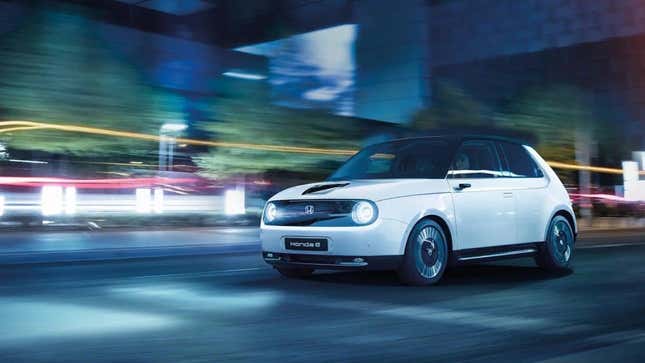 I grew up wanting cars that I would later come to find were not sold in the U.S., such as the Volkswagen Lupo or Seat León. How can I overlook the final model of the Volkswagen Scirocco, which was seared into my impressionable brain in the late aughts as the coolest hatchback I'd ever ogled at — from behind a screen, of course, since the third generation Scirocco was not sold in America.

2024 Nissan Z NISMO | Jalopnik Reviews
And that same issue of cool cars often being walled out of the U.S. market persists even today as we transition to electric cars; Volkswagen is probably not planning to sell its smallest and most affordable EVs in the home of the brave and the land of the free, sadly. But if Volkswagen were to sell the upcoming ID.1 and ID.2all in the U.S., would you buy them? Or, if Honda decided to stop torturing us and finally make the Honda E available here, would you buy it?What other foreign market cars would you buy if they were sold in America?
I've thus far only mentioned electric cars — mostly because it irks me that there are many neat EVs now available around the world, including the Wuling Mini EV and Peugeot e-208. But you don't have to opt for an EV at all. It could easily be a motorcycle, a gnarly off-roader or a model now lost to the U.S., just as long as we're talking an extant model available anywhere else in the world but America.
I've never fully understood how or why the invisible hand of the automotive market has deprived Americans of some of the coolest cars around. The so-called mysterious economic forces behind consumer patterns have always seemed extra mysterious to me — due to my growing up between two vastly different automotive markets split by political borders, rather than practical differences that spoke to the needs of all car buyers.
A Toyota HiAce seems just as useful to me regardless of what country I'm in and I'd probably take a HiAce over a Toyota Sienna. But what about you? What new cars from abroad would you buy if they were sold in the U.S.?