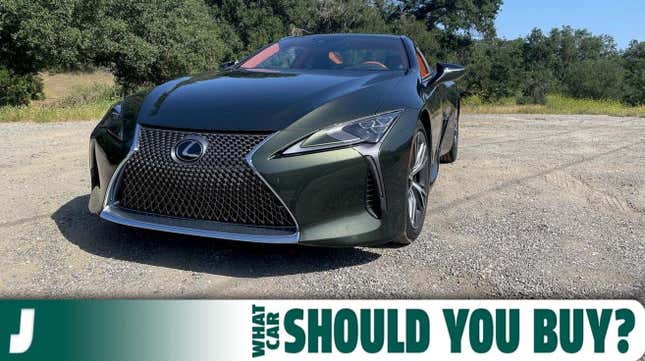 Mike lives in New England and is looking for a sporty car to complement his SUV; however, it needs to be able to handle the weather and occasionally make it up to the ski lodge. He is also looking for something with longevity and has a wide-open budget. What car should he buy?
(Welcome back to What Car Should You Buy? Where we give real people real advice about buying cars. Do you want us to help you find a car? Submit your story on our form.)
Here is the scenario:
We have a full-size SUV as the family hauler and we have a Wrangler on 35s that's topless and doorless from May - October. The SUV has a ski box on it for the winter so it doesn't fit in parking garages at work. I end up taking the Jeep for the one-hour bumper-to-bumper commute about 40 times a year and take it skiing once or twice when the SUV is being used elsewhere. I'd like to buy a long-term (10-40 year) fun car that can occasionally do the commute or drive on a day when there are rain showers in the forecast.

Generally, I'm looking for something Sporty, maybe a classic or convertible, manual or auto. AWD, if it has 4 seats, ideally fit a 6'5" driver and teenager behind it. Long-term viability. I've seen people put roof boxes on 911s and that sounds appealing, I also like the new Corvette E-Ray but I am open to options.

As for the budget, $50k would be great, but I could push to $125,000 for something really special.
Quick Facts:
Budget: $50,000 - $125,000
Location: Massachusets
Daily Driver: Sort of
Wants: Sporty, longevity, AWD
Doesn't want: Something too cramped
Expert 1: Tom McParland - Supercar Speed With Everyday Practicality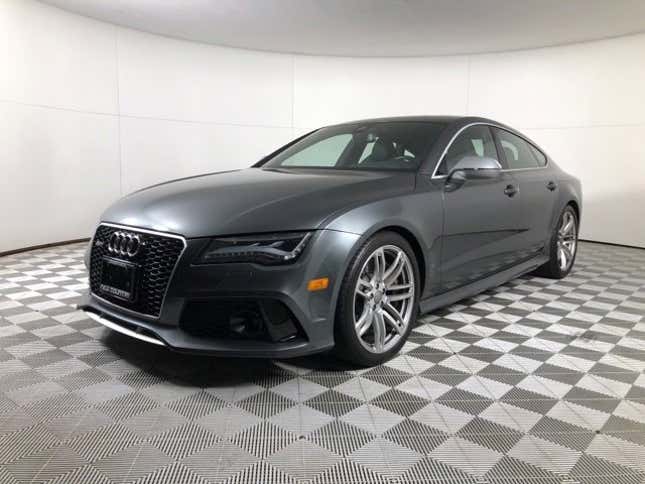 Okay, Mike, I'm going to address the big issue right out of the gate: With the exception of maybe a 2003 Corolla I don't know of any car that could last you 25 years, let alone 40. If you want something really enjoyable, you may want to temper this concept of longevity a bit, especially since you are targeting a car that can do a little bit of everything.

Speaking of swiss-army-knife cars, it seems that the Audi RS7 Sportback would check a lot of your boxes. Under the hood is a twin-turbo V8 pumping out over 550 horsepower. And since it's an Audi, those ponies will be sent to all four wheels, though with the wide rubber you probably want to invest in a dedicated set of winter tires. You have comfortable seating for four, though I'm not sure how that low roofline will work with your tall frame. Behind the seats you have a huge hatchback area that would probably allow for a set of skis to fit down the middle.

You can score these RS7s brand new at the top of your budget or dial back a few years and keep some cash in your pocket. Here is a nice 2015 with under 30,000 for only $56,000. Will this car last 10 years or more? Hard to say, but at this price point, you could buy a second Audi as a spare.

Expert 2: Rory Carroll - Ok, But What If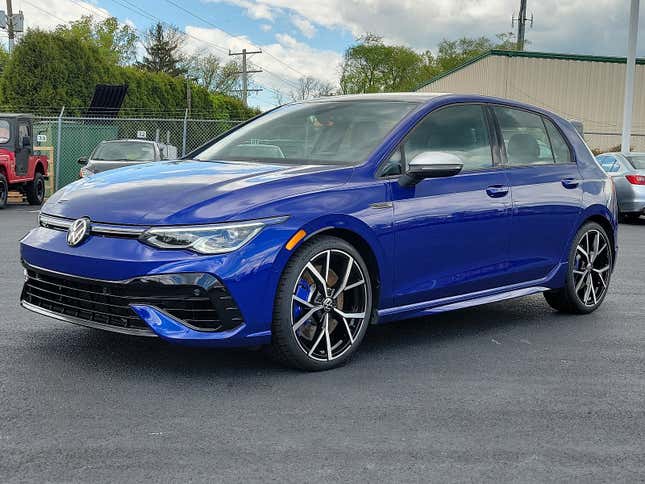 Tom's pretty hard to argue with here, the RS7 is a very solid choice, even if I'd prefer an RS6 like this one. And, Collin's suggestion below sounds like the car you actually want, though I can't get behind the PDK on this particular car. So what's left for me to do but suggest an outlier?
I'm driving one of these right now, and it's one of a few rare press loaners than I could see myself actually purchasing. It's just rowdy enough and does everything you'd want it to do from a practicality standpoint. Plus I can say pretty confidently that you'd end up wanting to take it to the mountains more often than your other cars. It's also on the low end of your price range, even if you decide to spring for a brand new one.

Expert 3: Collin Woodard - You Already Know What You Want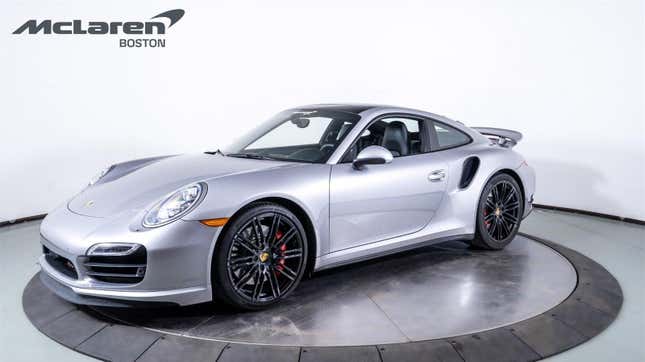 Mike, you'll probably be very happy driving an Audi RS7, but based on what you wrote, I don't think you really want an RS7. If having room for a teenager to sit behind you was actually that important, you probably wouldn't have mentioned both the Porsche 911 and the Chevrolet Corvette E-Ray in your email. Being able to fit the family makes it easier to justify buying something expensive and sporty, but you and I both know that what you really want is a proper sports car.
So let's get you a sports car. Specifically, one of the sports cars you already mentioned. Theoretically, the Corvette E-Ray is in your price range, but good luck getting one without a significant dealer markup. Instead, I say buy a Porsche 911. If you really wanted, you could walk into your nearest dealer and buy a new 911 Carrera 4, but why settle for a mere 379 hp when you could get a 911 with more than 500 hp?
Yes, I'm talking about a 991 Turbo. It won't be cheap or brand new, but I dare you to test drive this 2014 Porsche 911 Turbo and tell me it isn't worth every bit of its $119,000 asking price. Yes, that's a lot of money, but it's also a hell of a lot of car. And there's still room in the budget to get some roof boxes and a set of winter wheels and tires. Heck, it's even got the Sport Chrono package.
Also, while I can't guarantee that car will last you more than 10 years, the dealership selling it seems to. The first photo advertises a 144-month loan and says that if you put 20 percent down, your payment will only be $1,199 a month. Should you do that? Absolutely not. No one should have a 144-month car loan. But if it was going to break down on you soon, would McLaren Boston be willing to finance it for 12 years? I think not.