Welcome to the Jalopnik Weekend Motorsports Roundup, where we let you know what's going on in the world of racing, where you can see it, and where you can talk about it all in one convenient place. Where else would you want to spend your weekend?
Formula E, the all-electric open-wheel racing series, begins in Beijing for the first time this weekend, and depending on what kind of racing fan you are, it is either completely genius, or the dumbest thing you've ever heard.
Intending to bring the world of racing not just into the future, but also into the world we live in now, it's introducing a whole load of ideas to the world of motorsport. For one, the race cars produce zero carbon emissions because they're, you know, electric. For another, even the best batteries can't last a whole Formula E race, so instead of filling up with gas, drivers need to stop mid-way and actually switch entire cars.
G/O Media may get a commission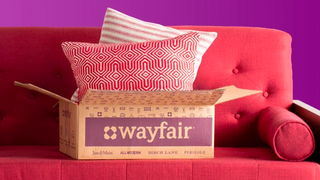 Big deals
Wayfair Surplus Sale
Oh, and then there's this thing with Twitter and drivers who get the most votes will get an actual speed boost during the race. So unlike the NBA, where the extra-special treatment for the most popular players is merely implied by the league, in Formula E, that sort of thing is all aboveboard.
And there are big names, like Prost, Senna, Andretti, Di Caprio, and Sir Branson floating about.
So like I said. Either genius, or we're about to watch a wonderful disaster.
If you know about anything we missed, or about good livestreams out there, let us know in the comments below.
All times below are EDT
Formula E Beijing ePrix
Birds Nest ePrix Circuit
Beijing, China
3:30 AM Saturday on FS1 (replay at 1 PM Sunday)
NASCAR Sprint Cup MyAFibStory.com 400 Practice
Chicagoland Speedway
Joliet, Illinois
11 AM Saturday on FS1
NASCAR Nationwide Series Jimmy John's Freaky Fast 300 Powered by Coca-Cola Qualifying
Chicagoland Speedway
Joliet, Illinois
12 PM Saturday on FS2
Lucas Oil Off Road Racing Series San Bernadino Pro 4 & Pro 2
Glen Helen Raceway
San Bernadino, California
12:30 PM Saturday on CBS
NASCAR Sprint Cup MyAFibStory.com 400 Final Practice
Chicagoland Speedway
Joliet, Illinois
2 PM Saturday on FS2
NASCAR Nationwide Series Jimmy John's Freaky Fast 300 Powered by Coca-Cola
Chicagoland Speedway
Joliet, Illinois
3:30 PM Saturday on ESPN2
MotoGP San Marino Grand Prix
Misano World Circuit Marco Simoncelli
Misano Adriatico, Italy
7 AM Sunday on FS1 (replay at 10 PM)
NASCAR Sprint Cup MyAFibStory.com 400
Chicagoland Speedway
Joliet, Illinois
12 PM Sunday on ESPN
DTM Lausitzring
EuroSpeedway Lausitz
Klettwitz, Germany
3 PM Sunday on CBSSN
NHRA Carolina Nationals
zMax Dragway
Concord, North Carolina
8:30 PM Sunday on ESPN2
Photo credit: Getty Images