Welcome to the Jalopnik Weekend Motorsports Roundup, where we let you know what's going on in the world of racing, where you can see it, and where you can talk about it all in one convenient place. Where else would you want to spend your weekend?

If you're in the mood for some fast cars and likely domination by one team, you tuned in on the right weekend—Formula One is back. The Australian Grand Prix will kick off the season at Melbourne Grand Prix Circuit, but those of us in the U.S. will have to either set the DVRs or get ready for a couple of late nights.
Much of the attention is already on 2017 in F1, as teams continue to dream up ways to make the cars safer. Ferrari unveiled a "halo" concept to protect the cockpit at a preseason test in Spain—which Lewis Hamilton publicly bashed—and Red Bull just brought out a big, curved windshield for consideration.
NASCAR is still out on the western side of the U.S., with the Sprint Cup Series and Xfinity Series running at Auto Club Speedway in Fontana, California. The western trip has been a good one, too—the Cup race at Phoenix International Raceway last weekend marked the series' second photo finish of the year, with Kevin Harvick edging out Carl Edwards by .010 seconds at the line.
In addition to NASCAR and F1, the IMSA Weathertech SportsCar Championship will run for the first time since the Rolex 24 at Daytona International Speedway and all of its insane finishes. The series will keep in Florida for their second race of the year, running 12 hours at Sebring International Raceway.
G/O Media may get a commission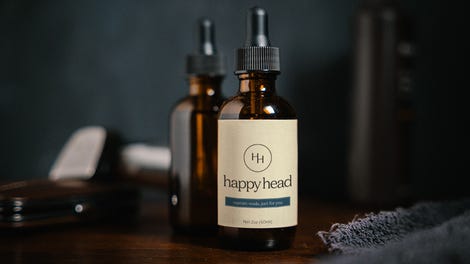 As the seasons pick up, there are plenty of live events this weekend—along with the above mentioned will be NHRA, MotoGP and Monster Energy Supercross. The MotoGP time schedules listed below are via Business Wire.
Filling out the schedule on tape delay are the Lucas Oil American Sprint Car Series, Lucas Oil Modified Series, Lucas Oil Late Model Dirt Series, Monster Jam, FIA World Rally Championship, Red Bull Air Race, Lucas Oil Off-Road Racing Series, V8 Supercars, Lucas Oil Off-Road Racing Series, AMSOIL Arenacross, Pirelli World Challenge and Red Bull X-Fighters.

Whew. Enjoy that lineup.
If you know of any other events or streams going on this weekend, go ahead and share them with us in the comments below.
All times below are EST.
Saturday
---
Formula One: Rolex Australian Grand Prix at Melbourne Grand Prix Circuit
2 a.m. — Qualifying on NBC Sports Network
---
NASCAR Xfinity Series: California 300 at Auto Club Speedway in Fontana, California

5:30 a.m. — Practice (delayed) on Fox Sports 1
12 p.m. — Qualifying on Fox Sports 1
3:30 p.m. — NASCAR RaceDay on Fox Sports 1
4 p.m. — Race on Fox Sports 1
---
NASCAR Sprint Cup Series: Auto Club 400 at Auto Club Speedway in Fontana, California
7 a.m. — Practice (delayed) on Fox Sports 1
8:30 a.m. — Qualifying (delayed) on Fox Sports 1
11 a.m. — Practice on Fox Sports 2
2:30 p.m. — Final practice on Fox Sports 1
---
Lucas Oil American Sprint Car Series: 44th Annual Jim Raper Memorial Dirt Cup at Skagit Speedway in Alger, Washington

10 a.m. — Race (delayed) on MAVTV
1 p.m. — Race (delayed) on MAVTV
7 p.m. — Race (delayed) on MAVTV
10 p.m. — Race (delayed) on MAVTV
---
IMSA Weathertech SportsCar Championship: 12 Hours of Sebring at Sebring International Raceway in Sebring, Florida
10:30 a.m. — Coverage on Fox Sports 1
12 p.m. — Coverage on Fox Sports 2
7 p.m. — Coverage on IMSA.TV
10 p.m. — Coverage on Fox Sports 2
---
MotoGP: Commercial Bank Grand Prix of Qatar at Losail International Circuit

11 a.m. — Qualifying coverage on BeIN Sports
---
Lucas Oil Modified Series: GEICO Arizona Shootout 75 at Tucson Speedway in Tucson, Arizona
4 p.m. — Race (delayed) on MAVTV
---
Lucas Oil Late Model Dirt Series: Georgia Boot Super Bowl of Racing at Golden Isles Speedway in Brunswick, Georgia
5 p.m. — Race (delayed) on MAVTV
---
NHRA: Amalie Motor Oil NHRA Gatornationals at Gainesville Raceway in Gainesville, Florida
6:30 p.m. — Qualifying (delayed) on Fox Sports 1
---
Monster Energy Supercross: Ford Field in Detroit, Michigan
7 p.m. — Coverage on Fox Sports 2
---
Sunday
---
Formula One: Rolex Australian Grand Prix at Melbourne Grand Prix Circuit
12 a.m. — Formula 1 Countdown on NBC Sports Network
12:30 a.m. — Race on NBC Sports Network
3 a.m. — F1 Extra on NBC Sports Network
12 p.m. — Race (delayed) on NBC Sports Network
2:30 p.m. — F1 Extra (delayed) on NBC Sports Network
3 p.m. — Haas F1: America's Return to the Grid on NBC Sports Network
---
Monster Jam: Syracuse, New York

12 a.m. — Event (delayed) on Fox Sports 2
---
FIA World Rally Championship: Rally Sweden

1 a.m. — Rally coverage (delayed) on MAVTV
---
Lucas Oil American Sprint Car Series: 44th Annual Jim Raper Memorial Dirt Cup at Skagit Speedway in Alger, Washington
2 a.m. — Race (delayed) on MAVTV
---
Lucas Oil Late Model Dirt Series: Georgia Boot Super Bowl of Racing at Golden Isles Speedway in Brunswick, Georgia
4 a.m. — Race (delayed) on MAVTV
---
Red Bull Air Race: Spielberg, Austria
4:30 a.m. — Race (delayed) on Fox Sports 2
---
NHRA: Amalie Motor Oil NHRA Gatornationals at Gainesville Raceway in Gainesville, Florida
6 a.m. — Qualifying (delayed) on Fox Sports 2
7 a.m. — Qualifying (delayed) on Fox Sports 2
1 p.m. — Coverage on Fox Sports 1
---
NASCAR Xfinity Series: California 300 at Auto Club Speedway in Fontana, California
8 a.m. — Race (delayed) on Fox Sports 1
---
MotoGP: Commercial Bank Grand Prix of Qatar at Losail International Circuit
11 a.m. — Coverage on BeIN Sports Connect
2 p.m. — Coverage on BeIN Sports
---
NASCAR Sprint Cup Series: Auto Club 400 at Auto Club Speedway in Fontana, California
1 p.m. — NASCAR RaceDay on Fox Sports 2
3:30 p.m. — Race on FOX
---
V8 Supercars: Clipsal 500 in Adelaide, South Australia, Australia
2 p.m. — Race (delayed) on CBS Sports Network
---
Lucas Oil Off-Road Racing Series: Round 5 at Lucas Oil Off Road Park in Lake Elsinore, California
2 p.m. — Pro 4 and Pro Buggy races (delayed) on MAVTV
5 p.m. — Pro 4 and Pro Buggy races (delayed) on MAVTV
---
Monster Energy Supercross: Ford Field in Detroit, Michigan
4 p.m. — Coverage (delayed) on Fox Sports 1
11 p.m. — Coverage (delayed) on Fox Sports 2
---
AMSOIL Arenacross: Omaha, Nebraska
8:30 p.m. — Coverage (delayed) on Fox Sports 2
---
Pirelli World Challenge: Rounds 1 and 2 at Circuit of the Americas in Austin, Texas
9 p.m. — GTS race (delayed) on CBS Sports Network
10 p.m. — TC race (delayed) on CBS Sports Network
---
Monster Jam: Championship Recap
9:30 p.m. — Fox Sports 1
---
Red Bull X Fighters: Madrid, Spain

9:30 p.m. — Event (delayed) on Fox Sports 2
---