Welcome to the Jalopnik Weekend Motorsports Roundup, where we let you know what's going on in the world of racing, where you can see it, and where you can talk about it all in one convenient place. Where else would you want to spend your weekend?
It's a full weekend of both live and tape-delayed racing, whether you're a fan of stock cars, open-wheel competition, drag racing or motorcycles. On the stock-car side of things, the NASCAR Sprint Cup Series is at Kentucky Speedway for the Quaker State 400. The Camping World Truck Series and Xfinity Series ran earlier during the week, but the trucks will be on replay over the weekend. The ARCA Racing Series is with the Verizon IndyCar Series in Iowa, and that race will be live this weekend as well.
In addition to the IndyCar Series, Formula One from Silverstone Circuit will also be in the open-wheel coverage over the next couple of days. We won't have to worry about Mercedes drivers Nico Rosberg and Lewis Hamilton playing nicely, either, since Mercedes F1 boss Toto Wolff went back on his comments about considering the instatement of team orders if the two can't stop running into each other.
The IMSA Continental Tire SportsCar Challenge and WeatherTech SportsCar Championship will be in Canada, with both races streaming live on IMSA.tv and the WeatherTech race on television as well. Also streaming will be MotoAmerica and the FIM Superbike World Championship from Mazda Raceway Leguna Seca on beIN.
If you're into two-wheeled racing, the Lucas Oil Pro Motocross Championship's Southwick National will have both live and tape-delayed coverage this weekend. NHRA is in Illinois, and they'll have the same mix of live and delayed coverage on Saturday and Sunday.
G/O Media may get a commission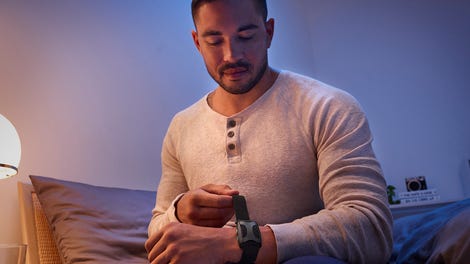 As always, there's plenty of tape-delayed coverage too. If you know of any other events or live streams going on over the weekend, feel free to let us know in the comments below.
All times ET.
Saturday
---
Formula One: British Grand Prix at Silverstone Circuit in the United Kingdom
6:30 a.m. — Practice (delayed) on NBC Sports Network
8 a.m. — Qualifying on NBC Sports Network
---
Lucas Oil American Sprint Car Series: Devil's Bowl Winter Nationals at Devil's Bowl Speedway in Mesquite, Texas

10 a.m. — Race (delayed) on MAVTV
7 p.m. — Race (delayed) on MAVTV
10 p.m. — Race (delayed) on MAVTV
---
Trans Am Championship: Motor City 100 at Belle Isle Park in Detroit, Michigan
10:30 a.m. — Coverage (delayed) on CBS Sports Network
---
IMSA Continental Tire SportsCar Challenge: Canadian Tire Motorsports Park in Bowmanville, Ontario, Canada
12:20 p.m. — Race coverage on IMSA.tv
---
Lucas Oil Pro Motocross Championship: Southwick National in Southwick, Massachusetts
1 p.m. — Coverage (delayed) on MAVTV
3:30 p.m. — Coverage on NBC
4 p.m. — Coverage (delayed) on MAVTV
---
FIM World Superbike Championship: GEICO U.S. Round at Mazda Raceway Laguna Seca in Salinas, California
2:20 p.m. — Superpole coverage on beIN
5:20 p.m. — Superbikea Race No. 1 on beIN
---
NASCAR Camping World Truck Series: Buckle Up 225 at Kentucky Speedway in Sparta, Kentucky
2:30 p.m. — Race (delayed) on Fox Sports 2
---
Verizon IndyCar Series: Iowa Corn 300 at Iowa Speedway in Newton, Iowa
3 p.m. — Qualifying on NBC Sports Network
---
IMSA WeatherTech SportsCar Championship: Mobil 1 Sports Car Grand Prix at Canadian Tire Motorsports Park in Bowmanville, Ontario, Canada
3:35 p.m. — Coverage on IMSA.tv
---
NASCAR Xfinity Series: ALSCO 300 at Kentucky Speedway in Sparta, Kentucky
4:30 p.m. — Qualifying (delayed) on NBC Sports Network
---
NASCAR Sprint Cup Series: Quaker State 400 at Kentucky Speedway in Sparta, Kentucky
4:30 p.m. — NASCAR RaceDay on Fox Sports 2
6 p.m. — NASCAR America Saturday on NBC Sports Network
7 p.m. — Countdown to the Green on NBC Sports Network
7:30 p.m. — Race on NBC Sports Network
11 p.m. — Post-race show on NBC Sports Network
11:30 p.m. — NASCAR Victory Lap on NBC Sports Network
---
NHRA: Summernationals at Old Bridge Township Raceway Park in Englishtown, New Jersey
6 p.m. — Pro Mod Series (delayed) on Fox Sports 2

---
MotoAmerica: Honda Superbike Showdown of California at Mazda Raceway Laguna Seca in Salinas, California
6:30 p.m. — Superpole coverage on beIN
---
NHRA: NHRA Thunder Valley Nationals at Bristol Dragway in Bristol, Tennessee
6:30 p.m. — Pro Mod Series (delayed) on Fox Sports 2
---
NHRA: NHRA Kansas Nationals at Heartland Park Topeka in Topeka, Kansas
7 p.m. — Sportsman Series (delayed) on Fox Sports 2
---
NHRA: Summit Racing Equipment NHRA Nationals at Summit Motorsports Park in Norwalk, Ohio
8 p.m. — Sportsman Series (delayed) on Fox Sports 2

---
ARCA Racing Series: ABC Supply 150 at Iowa Speedway in Newton, Iowa
9 p.m. — Race on Fox Sports 2
---
NHRA: K&N Route 66 NHRA Nationals at Route 66 Raceway in Chicago, Illinois
10 p.m. — Qualifying (delayed) on Fox Sports 1
---
Red Bull X-Fighters: Madrid, Spain
11 p.m. — Event (delayed) on Fox Sports 2
---
Sunday
---
Lucas Oil Pro Motocross Championship: Southwick National in Southwick, Massachusetts

12:30 a.m. — Coverage (delayed) on NBC Sports Network
---
NHRA: K&N Route 66 NHRA Nationals at Route 66 Raceway in Chicago, Illinois
1 a.m. — Qualifying (delayed) on Fox Sports 2
8:30 a.m. — Qualifying (delayed) on Fox Sports 1
2 p.m. — Coverage on Fox Sports 1
---
FIA World Rallycross Championship: YPF Rally Argentina

1 a.m. — Coverage (delayed) on MAVTV
---
GP2 Series: Silverstone Circuit in the United Kingdown
1:30 a.m. — Coverage (delayed) on NBC Sports Network
---
Lucas Oil American Sprint Car Series: Devil's Bowl Winter Nationals at Devil's Bowl Speedway in Mesquite, Texas
2 a.m. — Race (delayed) on MAVTV
---
NHRA: Summit Racing Equipment NHRA Nationals at Summit Motorsports Park in Norwalk, Ohio
3 a.m. — Sportsman Series (delayed) on Fox Sports 2
---
NASCAR Camping World Truck Series: Buckle Up 225 at Kentucky Speedway in Sparta, Kentucky
4 a.m. — Race (delayed) on Fox Sports 2
---
Lucas Oil Late Model Dirt Series: Cowboy Classic at Lucas Oil Speedway in Wheatland, Missouri
4 a.m. — Race (delayed) on MAVTV
---
Formula One: British Grand Prix at Silverstone Circuit in the United Kingdom
7:30 a.m. — Race on CNBC
12:30 p.m. — Race (delayed) on NBC Sports Network
---
IMSA WeatherTech SportsCar Championship: Mobil 1 Sports Car Grand Prix at Canadian Tire Motorsports Park in Bowmanville, Ontario, Canada
11 a.m. — Coverage on Fox Sports 1
11 a.m. — Coverage on IMSA.tv
---
MotoAmerica: Honda Superbike Showdown of California at Mazda Raceway Laguna Seca in Salinas, California
12:20 p.m. — Supersport/Superstock 600 race coverage on beIN
2:30 p.m. — Superbike Race No. 1 on beIN
3:30 p.m. — Supersport/Superstock 600 race coverage (delayed) on beIN
6:20 p.m. — Superbike Race No. 2 on beIN
---
Blancpain GT Series Sprint Cup: Nürburgring in Nürburg, Rhineland-Palatinate, Germany
1 p.m. — Coverage (delayed) on CBS Sports Network
---
FIM World Superbike Championship: GEICO U.S. Round at Mazda Raceway Laguna Seca in Salinas, California
1:30 p.m. — Superbike Race No. 1 (delayed) on beIN
5:20 p.m. —Superbike Race No. 2 on beIN
---
Lucas Oil Off-Road Racing Series: Round 5 at Utah Motorsports Campus in Tooele, Utah
2 p.m. — Pro Lite and Pro 2 races (delayed) on MAVTV
5 p.m. — Pro Lite and Pro 2 races (delayed) on MAVTV
7 p.m. — Pro Lite and Pro 2 races (delayed) on CBS Sports Network
---
Pirelli World Challenge: Road America in Elkhart Lake, Wisconsin
3 p.m. — Coverage (delayed) on CBS Sports Network
---
Verizon IndyCar Series: Iowa Corn 300 at Iowa Speedway in Newton, Iowa
5 p.m. — Pre-race show on NBC Sports Network
5:30 p.m. — Race on NBC Sports Network
7:30 p.m. — Post-race show on NBC Sports Network
---
IMSA Continental Tire SportsCar Challenge: Watkins Glen International in Watkins Glen, New York
5 p.m. — Coverage (delayed) on Fox Sports 1
---
SCORE International: 30th Annual Bud Light SCORE San Felipe 250
6 p.m. — Coverage (delayed) on CBS Sports Network
---
Monster Jam: Foxboro, Massachusetts
7 p.m. — Event (delayed) on Fox Sports 1
10:30 p.m. — Event (delayed) on Fox Sports 2
11:30 p.m. — Event (delayed) on Fox Sports 2
---
Lucas Oil Off-Road Racing Series: Round 5 at Utah Motorsports Campus in Tooele, Utah
8 p.m. — Pro Lite and Pro 2 races (delayed) on CBS Sports Network
11 p.m. — Pro Lite and Pro 2 races (delayed) on CBS Sports Network
---