Welcome to the Jalopnik Weekend Motorsports Roundup, where we let you know what's going on in the world of racing, where you can see it, and where you can talk about it all in one convenient place. Where else would you want to spend your weekend?

It's going to be a fun weekend if you enjoy watching stuff race on dirt. Monster Energy Supercross is back for its second event of the season after Team Honda HRC's Ken Roczen won the series' top class in the season opener in Anaheim, California. The Supercross riders won't travel far for this weekend's event, since they're competing in San Diego this time around.
The 2017 Chili Bowl Nationals—which have nothing to do with chili or college football—have been going on all week, and some of the best sprint-car drivers around will compete in Oklahoma on Saturday night for the title. The races will be live streamed online, and the coverage for Saturday only on the RacinBoys Broadcasting Network live stream is $25.
The start time for the live coverage is listed below, but despite being asked to clarify which timezone 10 a.m. falls into for this schedule (that of Oklahoma or the more standard Eastern Time Zone), the network failed to respond. So, hey, tune in at 10 a.m. whenever!
If you know of any additional events or streams going on this weekend, please feel free to share in the comments below.
G/O Media may get a commission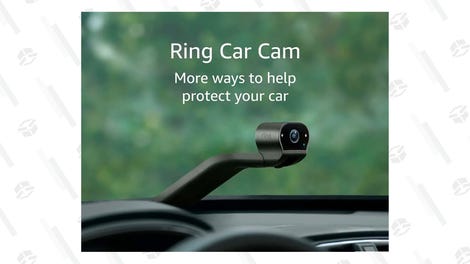 All times ET.
Saturday
---
Lucas Oil Chili Bowl Nationals: Tulsa Expo Raceway in Tulsa, Oklahoma

10 a.m. — Paid live stream on RacinBoys Broadcasting Network
10 a.m. — Tulsa Shootout mini sprints coverage (delayed) on MAVTV
11:30 a.m. — Race coverage (2014) on MAVTV
2:30 p.m. — Race coverage (2015) on MAVTV
4:30 p.m. — Race coverage (2016) on MAVTV
7:30 p.m. — Tulsa Shootout mini sprints coverage (delayed) on MAVTV
8:30 p.m. — Race coverage (2017, delayed) on MAVTV
---
Dakar Rally: From Buenos Aires, Argentina to Rosario, Argentina
6:30 p.m. — Daily recap on NBC Sports Network
11 p.m. — Daily recap on NBC Sports Network
---
Monster Energy Supercross: Petco Park in San Diego
10 p.m. — Coverage on Fox Sports 1
---
Sunday
---
Monster Jam: Minneapolis, Minnesota
1 a.m. — Coverage (delayed) on Fox Sports 1
2 a.m. — Coverage (delayed) on Fox Sports 1
4 p.m. — Coverage (delayed) on Fox Sports 1
5 p.m. — Coverage (delayed) on Fox Sports 1
8 p.m. — Coverage (delayed) on Fox Sports 1
9 p.m. — Coverage (delayed) on Fox Sports 1
---
Lucas Oil Chili Bowl Nationals: Tulsa Expo Raceway in Tulsa, Oklahoma

1 a.m. — Race coverage (2017, delayed) on MAVTV
---
Lucas Oil Late Model Dirt Series: Knoxville Raceway in Knoxville, Iowa
4 a.m. — Coverage (delayed) on MAVTV
---
Lucas Oil Off Road Racing Series: Round 1 at Wild Horse Pass Motorsports Park in Chandler, Arizona
2 p.m. — Pro 4 and Pro Buggy races (delayed) on MAVTV
5 p.m. — Pro 4 and Pro Buggy races (delayed) on MAVTV
---
AMSOIL Arenacross: Cincinnati, Ohio
3 p.m. — Coverage (delayed) on Fox Sports 1
7 p.m. — Coverage (delayed) on Fox Sports 2
---
Monster Energy Supercross: Petco Park in San Diego
10 p.m. — Coverage (delayed) on Fox Sports 1