Welcome to the Jalopnik Weekend Motorsports Roundup, where we let you know what's going on in the world of racing, where you can see it, and where you can talk about it all in one convenient place. Where else would you want to spend your weekend?

After a weekend full of tape-delayed motorsports, we're back to overwhelming amounts of live racing. Get excited. And get your daily planner out while you're at it, because you're going to need to write all of this down. (Oh, wait! We wrote it down for you.)
Both the NASCAR Camping World Truck Series—which returns for the first time in about a month—and Sprint Cup Series will head to Martinsville Speedway this weekend for some short-track racing. The tempers get high when everyone is so close to each other on track, and some guys end up punted into walls.
On the open-wheel side of things, IndyCar will be at Phoenix International Raceway and Formula One will head to Bahrain. Compared to the last stop on the IndyCar schedule—the wild street circuit of St. Petersburg—racing on an actual track could be fairly docile. F1 still can't decide which qualifying format to use, so they'll do a tweaked version of the wacky one from the season opener.
The FIA Formula E Championship will be in Long Beach this weekend, and we all just recently got to see what the cars in its upcoming autonomous support series will look like—"insane" is the short version. Speaking of destination races, NHRA will be in Las Vegas as well.
G/O Media may get a commission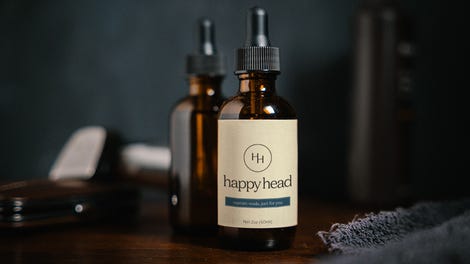 There's plenty of two-wheel racing on the agenda over the weekend as well—MotoGP will be on the BeIN Sports stream, and the schedule below is from LocateTV.com. In addition, the FIM Superbike World Championship will be in Spain for the weekend and Supercross is in Santa Clara, California.
As for the tape-delayed showings this weekend, you'll also be able to catch the Lucas Oil American Sprint Car Series, Lucas Oil Modified Series, Lucas Oil Late Model Dirt Series, Red Bull X Fighters, NASCAR K&N Pro Series East, FIA World Rally Championship, Monster Jam and AMSOIL Arenacross.
Whether you're into stock cars, open-wheel racing, dragsters, motorcycles or tape-delayed coverage, enjoy the weekend. If you know of any other events or streams going on this weekend, feel free to share in the comments below.
All times below are EST.
Saturday
---
NHRA: Denso Spark Plugs NHRA Nationals at The Strip at Las Vegas Motor Speedway in Las Vegas, Nevada
6 a.m. — Qualifying (delayed) on Fox Sports 1
9 p.m. — Qualifying (delayed) on Fox Sports 1
---
FIM Superbike World Championship: MotorLand Aragón in Spain
6:55 a.m. — Coverage on BeIN
5:30 p.m. — Coverage on BeIN
---
NASCAR Sprint Cup Series: STP 500 at Martinsville Speedway in Martinsville, Virginia
7 a.m. — Practice (delayed) on Fox Sports 1
8:30 a.m. — Qualifying (delayed) on Fox Sports 1
10 a.m. — Practice on Fox Sports 1
1 p.m. — Final practice on Fox Sports 1
---
Formula One: Bahrain Grand Prix at Bahrain International Circuit in Sakhir, Bahrain
8 a.m. — Practice 3 on NBC Sports Live Extra
11 a.m. — Qualifying on CNBC
12:30 p.m. — Qualifying (delayed) on NBC Sports Network
---
Lucas Oil American Sprint Car Series: GEICO Summer Thunder Nationals at Grays Harbor Raceway in Elma, Washington

10 a.m. — Race (delayed) on MAVTV
1 p.m. — Race (delayed) on MAVTV
7 p.m. — Race (delayed) on MAVTV
10 p.m. — Race (delayed) on MAVTV
---
NASCAR Camping World Truck Series: Alpha Energy Solution 250 at Martinsville Speedway in Martinsville, Virginia
11 a.m. — Qualifying on Fox Sports 1
2 p.m. — NCWTS Setup on Fox Sports 1
2:30 p.m. — Race on Fox Sports 1
---
Lucas Oil Modified Series: California Farmers 75 at Madera Speedway in Madera, California
4 p.m. — Race (delayed) on MAVTV
---
Lucas Oil Late Model Dirt Series: Georgia Boot Super Bowl of Racing at Golden Isles Speedway in Brunswick, Georgia
5 p.m. — Race (delayed) on MAVTV
---
FIA Formula E Championship: Long Beach ePrix in Long Beach, California
5:30 p.m. — Qualifying (delayed) on Fox Sports 2
6:30 p.m. — Race on Fox Sports 1
---
Red Bull X Fighters: Dubai, United Arab Emirates
6:30 p.m. — Event (delayed) on Fox Sports 2
---
NASCAR K&N Pro Series East: Kevin Whitaker Chevrolet 150 at Greenville Pickens Speedway in Greenville, South Carolina
7:30 p.m. — Race (delayed) on NBC Sports Network
---
NHRA: Amalie Motor Oil NHRA Gatornationals at Gainesville Raceway in Gainesville, Florida
8 p.m. — Sportsman Series coverage (delayed) on Fox Sports 1
---
Verizon IndyCar Series: Phoenix Grand Prix at Phoenix International Raceway in Avondale, Arizona
8:30 p.m. — Pre-race coverage on NBC Sports Network
9 p.m. — Race on NBC Sports Network
11 p.m. — Post-race coverage on NBC Sports Network
---
Monster Energy Supercross: Levi's Stadium in Santa Clara, California
10 p.m. — Coverage on Fox Sports 1
---
Sunday
---
NASCAR Camping World Truck Series: Alpha Energy Solution 250 at Martinsville Speedway in Martinsville, Virginia
1 a.m. — Race (delayed) on Fox Sports 1
---
FIA World Rally Championship: Rally Sweden

1 a.m. — Rally coverage (delayed) on MAVTV
---
Formula One: Bahrain Grand Prix at Bahrain International Circuit in Sakhir, Bahrain
1:30 a.m. — Qualifying (delayed) on NBC Sports Network
10:30 a.m. — Race on NBC Sports Network
1 p.m. — F1 Extra on NBC Sports Network
---
Lucas Oil American Sprint Car Series: GEICO Summer Thunder Nationals at Grays Harbor Raceway in Elma, Washington
2 a.m. — Race (delayed) on MAVTV
---
NASCAR Sprint Cup Series: STP 500 at Martinsville Speedway in Martinsville, Virginia
3 a.m. — Final practice (delayed) on Fox Sports 1
11:30 a.m. — NASCAR RaceDay on Fox Sports 1
1 p.m. — Race on Fox Sports 1
---
Lucas Oil Late Model Dirt Series: Georgia Boot Super Bowl of Racing at Golden Isles Speedway in Brunswick, Georgia
4 a.m. — Race (delayed) on MAVTV
---
Monster Energy Supercross: Levi's Stadium in Santa Clara, California
4:30 a.m. — Coverage (delayed) on Fox Sports 1
10 p.m. — Coverage (delayed) on Fox Sports 2
---
FIM Superbike World Championship: MotorLand Aragón in Spain
5:55 a.m. — Coverage on BeIN
6:55 a.m. — Coverage on BeIN
6 p.m. — Coverage on BeIN
---
FIA Formula E Championship: Long Beach ePrix in Long Beach, California
7:30 a.m. — Race (delayed) on Fox Sports 1
---
NHRA: Amalie Motor Oil NHRA Gatornationals at Gainesville Raceway in Gainesville, Florida
9:30 a.m. — Sportsman Series coverage (delayed) on Fox Sports 2
---
MotoGP: Termas de Río Hondo in Argentina
11:55 a.m. — Moto3 coverage on BeIN
1:15 p.m. — Moto2 coverage on BeIN
2:55 p.m. — MotoGP coverage on BeIN
11 p.m. — MotoGP coverage (delayed) on BeIN
---
Lucas Oil Off-Road Racing Series: Round 6 from Lucas Oil Off-Road Park in Lake Elsinore, California
2 p.m. — Pro 4 and Pro Buggy races (delayed) on MAVTV
5 p.m. — Pro 4 and Pro Buggy races (delayed) on MAVTV
---
NHRA: Denso Spark Plugs NHRA Nationals at The Strip at Las Vegas Motor Speedway in Las Vegas, Nevada
5 p.m. — Coverage on Fox Sports 1
---
Monster Jam:
8 p.m. — Monster Jam Tour Recap on Fox Sports 2
---
AMSOIL Arenacross: Cajundome in Lafayette, Louisiana
9 p.m. — Event (delayed) on Fox Sports 2
---