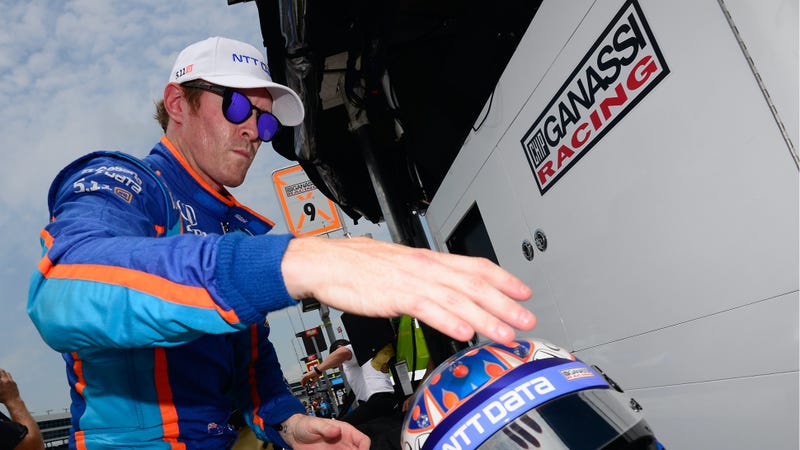 Next year will be IndyCar driver Scott Dixon's 17th year with Chip Ganassi Racing, reports Motorsport.com. Yes, you read that right. Seventeenth. Ganassi is even downsizing back to two cars from four, but Dixon's job is safe for obvious (winning) reasons. Still, holy crap: 17 years with the same team is all but unheard of in motorsport, much less with the real-life working world.

I mean, I know way too many people who buy into the idea that you have to switch companies or tease a job offer somewhere else just to get a simple raise or promotion. Some workplaces are just an ever-changing swirl of chaos right now, like tech startups or newspapers. And dude, I know I moved a bunch as a kid, but I thought my dad was having a good long run when we didn't move for seven years. Seven! Not seventeen.

Sorry, guys! There's a good chance that you've probably changed jobs more often than Scott Dixon over the past few years. Feel that shame. Own it. A racing driver's career of all things is more stable than all of ours.

Then again, while IndyCar's lack of driver turnover is anything but good for young drivers looking to move up, Dixon's four IndyCar championships are a good reason to keep him around.

Charlie Kimball and Max Chilton were the two drivers cut from the Ganassi team for next year, Motorsport.com notes. The team's second No. 10 car is open as Tony Kanaan is moving to A.J. Foyt Racing next year, opening up rumors of Porsche LMP1 driver Brendon Hartley coming over to run IndyCar in what would then be the ultimate New Zealander dream team. Hartley, for what it's worth, told Jalopnik that nothing was settled for next year when we asked him about his 2018 plans in Austin last weekend.

Seventeen years with the same team! This still breaks my brain.