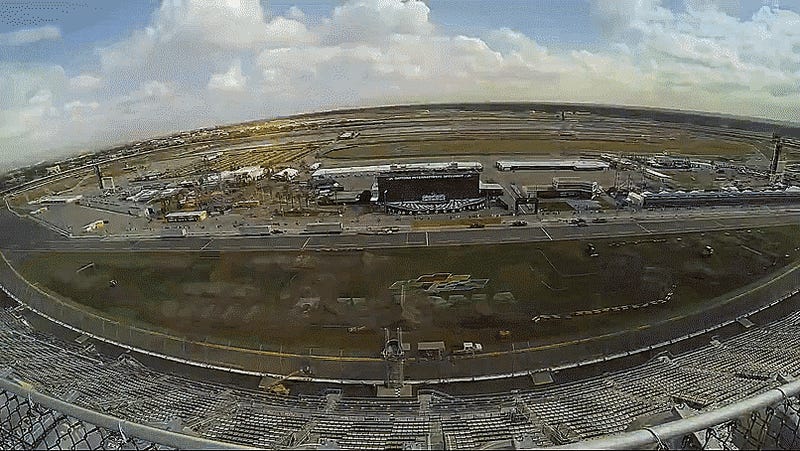 Monster Energy Supercross makes its way to Daytona International Speedway for tonight's race. The build starts just days after the Daytona 500 and, with the track not set in a stadium like the other races of the season, the layout is always a doozy. Watch the whole thing come together in under a minute.
The Daytona track is the only one not controlled by FELD Entertainment and the 2,915 foot course is designed by Ricky Carmichael, who's known to Supercross fans as the GOAT (Greatest Of All Time).
Last year, Dungey took first with Tomac in second and Bagget in third. Unfortunately, my money is on Dungey again tonight, but anything can happen at Daytona.
Curious to see jus how different the Daytona track is from the rest? This RacerX.com article has track maps for the rest of the year.
---
Contact the author at sean.macdonald@jalopnik.com. Follow Lanesplitter on Facebook and Twitter.