The Chevy Camaro celebrates is 50th anniversary with the 2017 model year. In honor of that, GM just cracked open their time capsule and cut this reel of old Camaro footage over the ages. So, is that volcano real or...?

In case you couldn't tell, that's just a pile of editorial B-roll we're supposed to make our own cuts out of. Whatever, why not look at all of it!
For those who prefer a more refined viewing experience, GM also posted a shorter and sexier version:
As the reigning king of frivolous special editions, GM wasn't about to pass up the opportunity to decorate a car for the occasion and let you have it at a premium of $2,595 for the 2LT (V6) and $1,795 for the 2SS (V8). A company spokesman told me they were making as many as people wanted over email.
The 50th Anniversary Edition gets you orange trim on the Nightfall Gray Metallic paint job, specific 20-inch wheels, a little front spoiler, orange brake calipers, suede interior inserts and orange stitching, and a few "FIFTY" badges on the inside and outside.
G/O Media may get a commission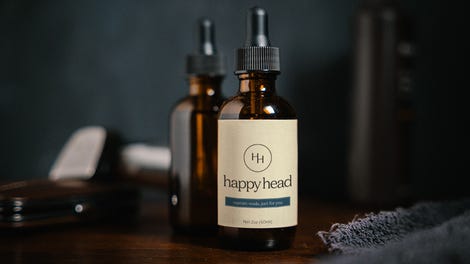 Whether or not that becomes an actual collector's item depends on how many people buy it this year, but I have to say it looks pretty sweet.
We drove this year's Camaro from Montana to Seattle a few months ago, and even (especially?) in a basic cloth-interior'd V6 model I was truly impressed with how much fun it was to drive and look at.
GM is going to be hosting Camaro events around their Detroit headquarters this summer with a "Factory Fest" party Aug. 18, a big rally the day after and then a special gathering at the Woodward Dream Cruise on Aug. 20. Looks like they'll be dropping pictures and hype-clips on CamaroFifty.com until then.