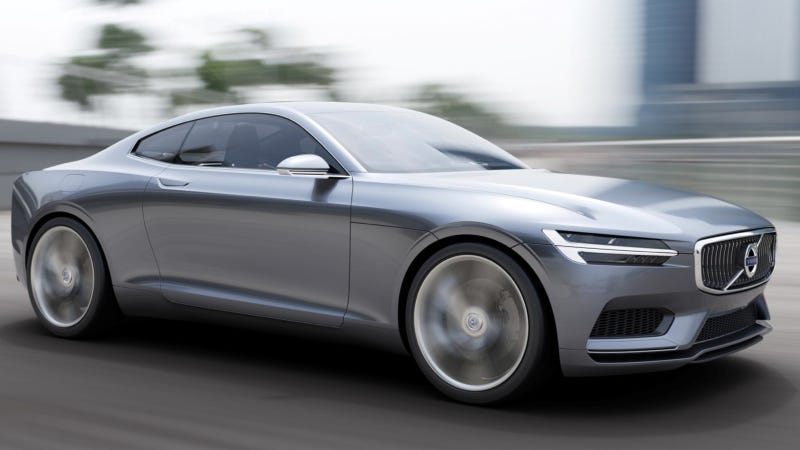 Did the sexy neo-P1800 Volvo Concept Coupé inspire intense pangs of lust deep inside your gearhead soul? Of course it did, because you have eyeballs. Now there's a chance that Volvo will actually make it, if only just a bit.
Citing a report in Germany's AutoBild, MotorAuthority says that the strong reaction to the Concept Coupé at the Frankfurt Motor Show — where it was touted as the new face of Volvo's design direction — could push the car into actual production. If it does, it will be built in limited numbers by Bertone.
They say that if the car goes into production, it's not likely to have the 400 horsepower, 2.0-liter hybrid engine it had in concept form. That's fine by me. I'd take a simpler version if that's what it takes to make the car happen for real.
Anyone else want in on this?