Good Morning! Welcome to The Morning Shift, your roundup of the auto news you crave, all in one place every weekday morning. Here are the important stories you need to know.

1st Gear: Is Mutiny Coming To Volkswagen?
Volkswagen's strategy, for decades, was to just build cars for the masses. Then, about 15 years ago, it decided it would go upscale in the United States. When that didn't work (in part because VW already owned Audi, in part because American consumers didn't understand why they would buy a Volkswagen when they could get a Mercedes), it decided it would go for beigekrieg, and try to compete with Toyota by making every car for every person, and it would sell a whole lot of cars. It even set a sales goal of 800,000 cars, and told its dealer network to prepare for an onslaught of customers accordingly.
That hasn't happened at all. In fact, Americans have rejected beigekrieg, too, and sales have actually fallen to 350,000 units. That complete strategy miss, combined with the mismanagement clusterfuck that has been Dieselgate, has made dealers begin to froth and spit. In an Automotive News story by the ever-so-cromulent Ryan Beene, they're basically just talking trash now:
Steve Kalafer, owner of the 17-franchise Flemington Car & Truck Country, which includes a Volkswagen store in Flemington, N.J., said a group of VW dealers is considering legal action against Volkswagen.

Kalafer stressed that he is not involved in the effort but said, "I can tell you without question, it's absolutely going to happen.

"For an auto retailer to sue his manufacturer, it's kind of like a child firing his mother. It's an unnatural act," Kalafer said. "For the dealers to go to this step is incredible."

G/O Media may get a commission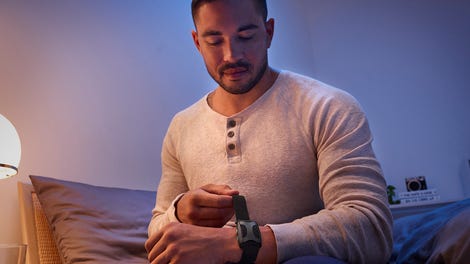 A dealer told AN that the company might abandon the beigekrieg strategy, and go back to trying to competing with Mercedes, which worked so well the last time that the company gave it up pretty quickly.
What I want to know is why Americans haven't gotten the Up! yet?!
2nd Gear: Toyota May Finally Be Getting Around To Solving The Hydrogen Problem
Hydrogen is a wonderful fuel. It's clean, you can put it in a tank, and the technology to make hydrogen cars is already here. The only real reason we're not all driving hydrogen cars right now is because there's a bit of a chicken-and-egg problem. No one's driving hydrogen cars, so no one wants to build the hydrogen infrastructure (that is, filling stations, pipelines, trucks, etc.). But no one's driving hydrogen cars because there is no infrastructure.
If the automotive industry really, genuinely wanted to solve this problem, it likely could pretty easily. Building out an infrastructure is expensive, sure, but it's do-able. Tesla, one of the world's smallest automotive companies, managed to build out a super-fast electric charging infrastructure, all on its own. Sure, hydrogen represents the issue on a much greater scale, but surely an automotive of company of much greater scale than Tesla can make it happen.

Toyota – boring, staid Toyota – isn't really making it happen. But they are making noises about making it happen, Bloomberg reports:
Toyota Motor Corp. and partners will begin a project to use hydrogen produced from renewable energy to power forklifts to test the feasibility of a low-carbon hydrogen supply chain.

Electricity generated at a wind-power plant in Yokohama City near Tokyo will be used to separate hydrogen and oxygen from water, the partners including Toshiba Corp. and Iwatani Corp. said in a statement Monday.

Congratulations, Toyota. I know it'd be a huge risk, but maybe one day you'll make it actually happen.
3rd Gear: Oil's Back Down
There was a lot of concern the other day that the price of oil was finally back on the rebound. Iran didn't get that message, so it isn't.
4th Gear: Maseratis Might Be A Little Too Much Fun
Maserati Ghiblis and Quattroportes are being recalled because their driver-side floor mats might come loose and get stuck on the accelerator pedal, leading to unintended speed, a crash into a brick wall (?), a giant BLAMMO appearing over your face (?), and inevitable fiery death (?).
If you don't remember to just shove it into neutral, that is.
So they're being recalled, Bloomberg notes.

5th Gear: No More Mandatory Fiat Dealers
Up until now, Fiat dealerships have been exclusively Fiat – no Chrysler, Dodge, or Jeep to be seen. That has pissed off dealers, who want to make more money with the added foot traffic. Fiat Chrysler Automobiles (or FCA) is finally going to allow that, AN reports:
Beginning in April, dealers will be free to close their separate Fiat showrooms and combine operations with their Chrysler-Jeep-Dodge-Ram stores and thus dramatically reduce third-party vendor costs.

For those who maintain separate showrooms, new direct cash payments — in the form of rent assistance — would boost dealers' income.

Finally, just what we've always wanted, maybe, I guess.
Reverse: Mack Truck Founder Killed In Car Crash

John "Jack" Mack, who co-founded what would become one of North America's largest makers of heavy-duty trucks, is killed when his car collides with a trolley in Pennsylvania on March 14, 1922.
Neutral: What Do You Think Volkswagen Should Do?
Go back to near-premium? Beigekrieg? Small cars? Big cars? Flying cars? Cars that taste like cheese? Who knows, it's probably open to ideas at this point.
---
Contact the author at ballaban@jalopnik.com.
Public PGP key
PGP fingerprint: 0D03 F37B 4C96 021E 4292 7B12 E080 0D0B 5968 F14E