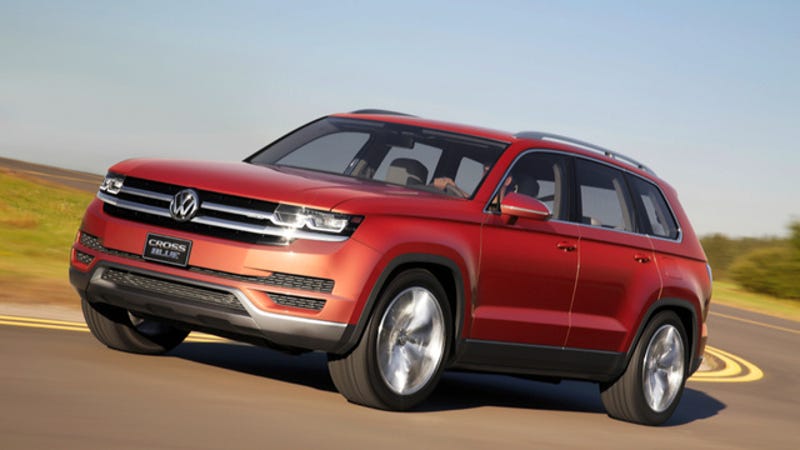 Volkswagen will be bringing a seven passenger SUV to the United States in 2016, according to our man Travis, who is currently at the Detroit Auto Show. It will be based on their big CrossBlue concept from last year. And it will take all your kids to soccer practice.
Last year's concept looked remarkably production ready, and for such a big vehicle it sported a comparatively tiny engine – only a 190 horse diesel. But then once you add in the 54 horsepower electric motor in the front and a 114 horse electric motor in the back, you're working with over 300 horsepower and 516 pound-feet of torque. Yes, 516. That's stump-pulling leverage.
No word yet on whether or not that powertrain has made it into the production version. We'll let you know more as we have it.
Photo credit: VW