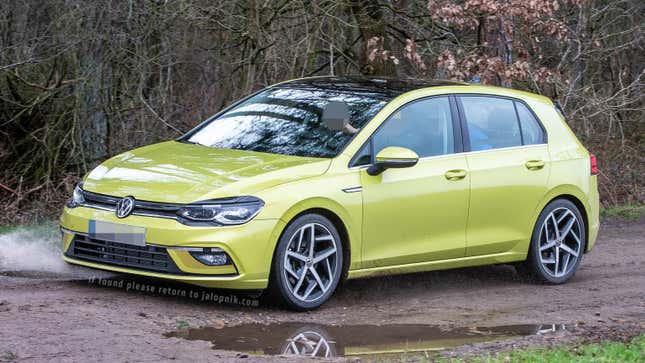 The eighth generation of the Volkswagen Golf will be here soon, and, according to a new report, only the GTI and Golf R are coming here. The standard and Sportwagen Golfs reportedly won't make it to the United States.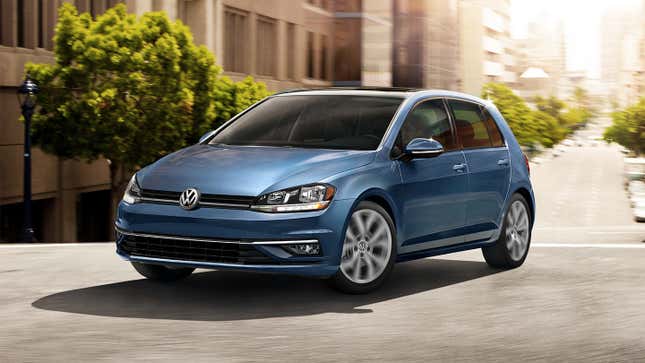 That's according to Motor1, which cited an unnamed Volkswagen employee in a report on Friday ahead of the new Golf's debut in October. The employee said the standard Golf and Sportwagen were out for the U.S. once the new car comes along, and Motor1 reports that Volkswagen declined to comment further when asked for an official statement.
Jalopnik has also reached out to Volkswagen and will update if we hear back.
From Motor1's story:
While no official explanation was provided, a glance at the sales figures provides some insight. In 2018, the GTI and Golf R combined for 48 percent of the Golf family's sales, with the GTI out-selling the standard Golf nearly three-to-one. Though none of the Golf's variants sell in massive numbers, VW only sold 6,642 base Golfs in 2018 – less than two percent of overall car sales for the brand.

This news also leaves the other models in the Golf lineup, the e-Golf and Alltrack, in question. Prior reporting indicates that the next-gen Golf will not be going full electric again, with the Europe-only Volkswagen I.D. hatchback becoming the brand's full-EV model.
If it does happen, it's easy to understand why VW would cut the lower versions over here. The sales numbers on those cars from the Motor1 story don't look good. American buyers' overwhelming tendency to lean toward crossovers and SUVs, not hatchbacks, doesn't seem to be changing anytime soon.
But if this is the case when the October reveal comes around, at least we'll still have some new hot hatches to choose from. That's a sigh of relief, in a market like this one.
Update: Friday, May 3, 2019 at 3:37 p.m. ET: A spokesperson for Volkswagen responded to Jalopnik via email, offering a clarification on the next Golf.
"The Golf R and GTI are confirmed, but other Golf 8 models are still under consideration for the North American Region," they wrote.