Right now, Volkswagen TDI owners are selling their polluting cars back to VW for giant wads of cash, meaning all those VWs are sitting in "regional facilities" awaiting a decision on whether they're getting fixed or junked. If it ends up being the latter, I think certain TDIs could be future classics.
I recently came across a Craigslist ad for a Volkswagen Jetta TDI wherein the seller, who had marked up the price of the vehicle substantially, referred to the car as a "future classic." After wiping my computer screen of the coffee I had just violently spit, I realized that maybe this seller has a point.
The formula for a future classic is complex, I'll admit, but I think we can probably agree that the secret "sauce" is some special combination of rarity, good looks, performance and quirkiness that all need to come together in just the right concentrations.
The Volkswagen Jetta Sportwagen TDI in the pictures above has always had some of those boxes ticked. It looks good, and it performs well both in the corners and especially at the gas pump. The other two ingredients—rarity and quirkiness—have all been missing. Up until now.
G/O Media may get a commission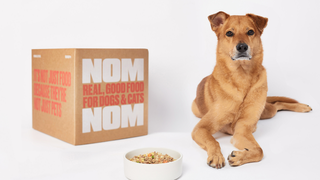 As for the rarity part, the reality is that, in the U.S., if VW can't find a fix for these TDIs, they'll soon all be gone. Vanished from the face of the earth. Just look at the latest TDI buyback status update; it shows that of the 487,532 affected VW diesels, 355,395 of them have already been input into Volkswagen's claims database for a buyback or repair. Of those, 132,188 have actually been bought back and 5,791 leases have been terminated. These things are disappearing fast.
It's only going to pick up, too, as Volkswagen is legally required to buy back or repair 85 percent of all affected vehicles by the end of 2018, leaving only about 75,000 TDIs left if they decided to stop exactly there.

It's worth noting that affected cars aren't necessarily all going to the scrapper, as we know for sure that 70,000 2015 models could be saved because VW has found a fix. But we don't know how many of those 70,000 will actually be put back on the road, and we also don't know if VW will find a fix for the other approximately 400,000 cars. If not, they're headed to the junkyard, meaning by 2019, finding 2.0 diesel TDIs—especially the Jetta Sportwagen in the pictures—from between 2009 and 2015 will become very difficult.
So basically, if by 2019, there's no fix for these cars, and you come across a nice old 2010 Volkswagen Jetta Sportwagen covered in dust in an old barn, you'll be the owner of an attractive, rare, fun to drive, fuel efficient little car.

As for the other ingredient, quirkiness, you might say that defeat device in the computer, and the fact that the car was involved in one of the the biggest recalls in automotive history, has that part covered.
Do I think all TDIs will be future classics? Not necessarily. But an awesome Jetta Sportwagen? I think there's a decent chance.