Good morning! Welcome to The Morning Shift, your roundup of the auto news you crave, all in one place every weekday morning. Here are the important stories you need to know.
1st Gear: This Is Why We Can't Have Nice Things
Nobody pushed diesel in the U.S. passenger car market the way Volkswagen and Audi did, and for years other automakers struggled to get their diesels to meet strict emissions regulations as well. Then we all found out how VW was doing it.
Now, in what I can only describe as a total "no shit" moment, VW Group of America CEO Hinrich Woebcken admits the diesel initiative in America is largely done, according to an interview with Automotive News:
Diesels are in VW's plans for 2017 through 2019, assuming regulatory approval, Woebcken said, but the company is re-evaluating the role of the powertrain in its U.S. lineup further in the future.

"We are not stopping diesel. Wherever diesel makes sense as a package to the car, we'll continue," Woebcken said. "But in reality, we have to accept that the high percentage of diesels that we had before will not come back again."

The recognition reflects a significant shift for VW, which prior to the scandal offered a diesel engine in six of the eight nameplates it sold in the U.S., accounting for more than 20 percent of its pre-scandal U.S. sales and the lion's share of all U.S. diesel car sales.
G/O Media may get a commission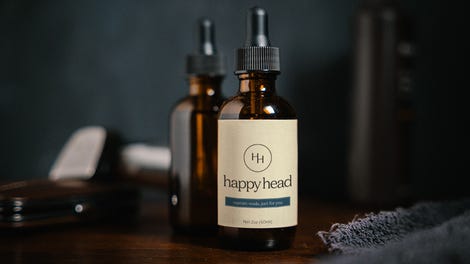 Of course. How could they come back from this, even if they wanted to?
Granted, VW said in the wake of the scandal that the company as a whole would push instead for electrics and hybrids, so this makes sense. But it's abundantly clear that Dieselgate has torpedoed diesel passenger cars in America not just for VW, but probably for every automaker too.
2nd Gear: But VW Profits Are Better Than Expected
Despite the scandal, VW's first-half operating profit (before one-off items) rose seven percent to 7.5 billion euros, which was higher than analysts predicted. Via Reuters:
Some analysts said the stronger-than-expected results for the six months ended June were a sign a recovery might be taking hold, and Volkswagen (VW) shares jumped more than 5 percent after the news on Wednesday.

"Today's press release is the start of a move in the right direction," said Barclays analysts, who have an "overweight" rating on VW shares.

However, the German company also said it was taking another one-off hit of 2.2 billion euros, "mainly related to further legal risks predominantly arising in North America."
And those hits are gonna keep on coming.
3rd Gear: VW Screws BMW
One more bit of diesel news, I promise. (Today, at least. What would Morning Shift be without Dieselgate, Takata, Tesla, Sergio Marchionne or whatever the latest General Motors crisis is?)
BMW didn't have quite as big a diesel drive as VW, but over the past few years they've had several impressive oil burner engines in various American cars. Now, thanks to Dieselgate and regulators being suspicious of everyone, the 2017 model year BMW diesels are getting delayed, reports Autoblog:
"The product certification of all MY2017 BMW diesel models (328d Sedan, 328d Sports Wagon, X3 xDrive28d, X5 xDrive35d) has been delayed due to testing logistics," BMW spokeswoman Rebecca Kiehne wrote in an e-mail to Autoblog. "As a result, production of these models will commence once homologation has been finalized."

US regulators appear to be taking a more deliberate approach to certifying diesel vehicles in the wake of the Volkswagen diesel-emissions scandal, which broke last September.
Thanks, Volkswagen.
4th Gear: Fiat Chrysler In Trouble Again
Speaking of Sergio Marchionne, the Detroit Free Press has a rundown of the many scandals and mini-scandals that have engulfed Fiat Chrysler over the past few years, the latest being a fraud investigation. Here's part of it:
FCA is now entwined in what could become its biggest problem in recent years — a federal fraud investigation revealed Monday into how the automaker reports sales figures. It's hard to tell how long the investigation will take, or if the government will bring any charges. The U.S. Securities and Exchange Commission and the Justice Department are both asking questions.

Over the past three years, the automaker has fought with automotive regulators and consumer safety groups. It was in an unflattering spotlight a year ago after some engineers remotely hacked a Jeep Cherokee, and last month actor Anton Yelchin was crushed by a Jeep Grand Cherokee that was part of a recent recall.

Until now, the automaker has escaped a full-blown crisis on the scale of Volkswagen's emission cheating scandal or the ignition switch recall that engulfed General Motors in congressional hearings and lawsuits for more than a year.
There's a lot that's happened in just three years. Read the piece for a full recap.
5th Gear: The Goal With Autonomous Cars
In the wake of the recent fatal Tesla Autopilot crash, regulators and automakers alike are evaluating what the endgame is for autonomous and semi autonomous vehicles. In a talk in San Francisco, DOT chief Anthony Foxx put a number to it: 80 percent fewer crashes. Via The Detroit News:
Even with more testing, Foxx said it's unrealistic to expect self-driving cars to eliminate all accidents. The goal, he said, is an 80 percent reduction in the frequency of traffic accidents, which are mostly caused by human error or negligence. "Autonomous does not mean perfect," he said.
He added this:
In remarks after his Tuesday speech, Foxx said he expects "some variation" of robotic cars to be widely available within the next five to 10 years. But he predicted it will probably take "a couple of decades, maybe more, before full integration of the system."
Reverse: Corvair Redemption
Neutral: What Should The Goals Be For Autonomous Cars?
It's not so we can all watch movies when we're driving. What kind of safety goals should exist? Is 80 percent fewer crashes even attainable?