1st Gear: It's Not The Crime, It's The Cover-Up
Why did six Volkswagen employees get hit with federal charges as part of their criminal investigation when General Motors and Toyotas merely paid (admittedly hefty) fines? Now we know: there was a cover-up involved, according to federal prosecutors.
Bloomberg has a report on the indictment and boy is it damning. Here's what happened after VW introduced a "script" for employees to follow when attempts at damage control were going badly:
It didn't work. The next day, Aug. 19, 2015, an employee went off script and told regulators for the first time that its diesel cars were designed to behave differently during emissions tests, according to court documents. In the home office in Germany, some executives and engineers began deleting documents related to U.S. emissions and the company's head of engine development told an assistant to dispose of a hard drive containing emails from him and other supervisors.

[...] Indicted with Heinz-Jakob Neusser, the engine development chief, were Richard Dorenkamp, who led the failed effort to design a diesel engine that would meet the tougher emissions standards the U.S. adopted for 2007 and appeal to drivers; Jens Hadler, who led engine development from 2007 to 2011; Bernd Gottweis, who was responsible for quality management from 2007 to 2014; and Jurgen Peter, who worked on Gottweis's group since 1990 and was one of VW's liaisons with U.S. regulators during the critical months when they were growing more suspicious.
And also this, emphasis mine:
The U.S. case against Volkswagen outlines an audacious scheme that was hatched in 2006 to sell more diesel cars in the U.S. despite the tougher emissions standards about to be adopted. It was an important goal for the parent company and Dorenkamp and Hadler were among a group designing a new diesel engine that was a cornerstone to what was known as the "US'07" project, according to the indictment.

But they couldn't design an engine that met new emission standards while attracting new customers. So, despite concerns raised by some VW employees, they authorized the creation of software that recognized when the vehicle was undergoing testing and switched to more effective emissions controls, authorities said.

On Oct. 17, 2007, a slide containing explicit engineering terms for the defeat device was passed around to Hadler and others, and he responded, in German, "We shall never present this anywhere and will also not distribute it," the U.S. said. A month later, Hadler sent an email to Dorenkamp that included photos of himself posing with California's governor — then Arnold Schwarzenegger — at an event where VW's cars were promoted as "green diesel."
G/O Media may get a commission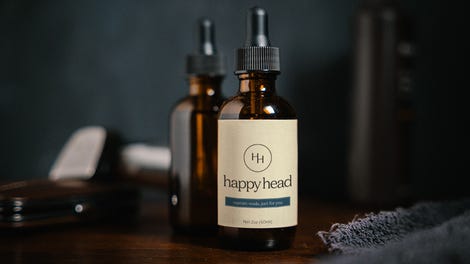 We've long known Volkswagen intended to cheat, now we know how deep that intention went. And what they did when it didn't work out.
2nd Gear: More Indictments May Be Coming, Too
In addition, Automotive News reports U.S. prosecutors are also targeting co-conspirators in the case, so more charges may be coming down as well.
U.S. Justice Department officials confirmed that unindicted co-conspirators remain in their ongoing investigation of Volkswagen AG's diesel emissions scandal and that three of the six VW executives already publicly charged are still employed by the automaker.

[...U.S. Attorney Barbara] McQuade said other automakers need to closely watch the VW case unfold, not just as a warning against wrongdoing but also as a message that such wrongdoing will eventually carry consequences.

"If you are an automaker that plays by the rules, you are not some chump who is going to be competitively disadvantaged because you chose to act within the law."
3rd Gear: Sure Maybe, Yeah
In a supremely reassuring vote of confidence, Fiat Chrysler CEO Sergio Marchionne told Wall Street analysts the chances of the company hitting its stated 2018 financial targets are "significantly greater than 50 percent", reports Reuters. Inspiring!
The financial targets from Fiat Chrysler's five-year plan ending in 2018 were initially set in 2014 and updated in January 2016. They include 136 billion euros ($144 billion) in revenue and adjusted net profit of between 4.7 billion euros and 5.5 billion euros.

Fiat Chrysler had no comment on the remarks made by Marchionne at the analyst meeting.

Last January, the company raised it targets for 2018, and also forecast adjusted operating profit of 8.7 billion to 9.8 billion euros, and adjusted operating margins of 6.4 percent to 7.2 percent.

Many analysts expressed doubts about the company's ability to achieve the targets when they were set and then upgraded.
Good luck, let's hope gas stays cheap.
4th Gear: What Is The Dodge Demon?
More powerful widebody Challenger Hellcat or entirely new car? This Detroit News report kind of makes the Dodge Demon sound like the latter:
Fiat Chrysler CEO Sergio Marchionne on Monday confirmed that the company's all-new Giorgio platform is planned to underpin the next generation of the vehicles, which is underpinning the Alfa Romeo midsize Giulia sedan and Stelvio SUV.

The Demon could help bring some momentum to Dodge, which experienced a 4 percent decline in U.S. sales in 2016. The sales drop was largely due to the decision to stop production of the Dodge Dart compact sedan in September. Challenger sales were down 3 percent to fewer than 64,500 cars sold domestically.

The 2017 New York International Auto Show promises to be a high-powered one for Fiat Chrysler. The Demon unveil adds to the company's plans to unveil the Jeep Grand Cherokee Trackhawk, a high-performance variant of the popular SUV.
The current Charger and Challenger are great fun but both are pretty long in the tooth. If the Demon is all-new Alfa Romeo-based muscle car model, it's something to look forward to.
5th Gear: China's Cheap EVs
Here's an interesting report from Reuters about the current boom of inexpensive electric vehicles selling well in China. Not luxurious like Teslas, but great for city cars. Could that catch on here?
China has spent billions of dollars on subsidies to help companies including Warren Buffett-backed BYD (002594.SZ) (1211.HK) and BAIC Motor (1958.HK) achieve large-scale production of plug-in vehicles, which are gaining traction among urban drivers as well as taxi fleets and government agencies.

Sales of battery electric and plug-in hybrids increased 60 percent in January-November, to 402,000 vehicles. By 2020, China wants 5 million plug-in cars on its roads.

The domestic EVs don't have the 'wow' factor of a fast, longer-range and luxury-style Tesla. They sell on price.

In Shanghai last year, a two-door battery electric Chery eQ cost around 60,000 yuan ($8,655) after subsidies. Without subsidies, the eQ would cost an additional 100,000 yuan or so. At this week's Detroit auto show, General Motors (GM.N) showed off its latest Bolt EV, which costs around $30,000 after a $7,500 federal tax credit.

"EV cars are very cheap (in China), you'll only spend a little money to buy a car. If you just go to work or use an EV in the city, it's OK ... for using within 100 kms (62 miles)," said Xie Chao, who works for a chemical company in Shanghai.
Reverse: 999
Neutral: Are The VW Penalties Fair?
Does VW have this coming or is it a witch hunt?