Welcome to Used Car Face Off, where we find two similar or similarly priced used cars and ask you which one you would buy. Choose wisely!
Every week, I find a couple of cars that usually have a glaring flaw each – some are more important than others. One big takeaway is that the disagreements come down mostly to the transmission or the wheels the power is going to.
This week, I'm showing two cheapish luxury coupes from the 2000s. One is rear-drive and automatic, the other is a front-driver packing a six-speed manual. One is very rare, the other isn't. So let's see how the vote splits this time.
The first-generation Mercedes CLK still looks really good. It comes from a time before Mercedes styling got too fussy, too blingy, too melting ass. The CLK is just right, just elegant enough. It continues the tradition of timeless pillar-less Mercedes coupes. And they're fairly cheap these days. This 2002 CLK320 with 69,000 miles is going for $6,599.
G/O Media may get a commission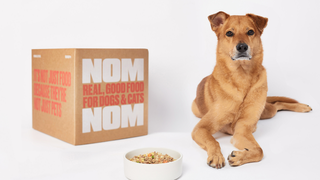 Power comes from the ubiquitous 3.2-liter V6 with 215 horses through a five-speed automatic. It's typical early 2000s Mercedes fare here and it wasn't exactly quick and fun when new. The interior also looks a little dated compared to the outside, but at least it's nice and airy in here. That's so rare in cars not much newer than this.
Still, for a newish Mercedes (with newish Mercedes electrics, mind you) this seems like a bargain. It's a cruiser, and sure is comfortable. But it's not going to be fun.
If you can't live with the stateliness of the CLK, then there's the cheaper, more FWD 2003 Acura 3.2CL Type-S with six-speed manual. Remember these? Yeah, they made a handful of them just for '03 and just before Acura dropped its coupe for good. That means this Acura is more exclusive than most CLKs. Weird.
By 2003, the CL was actually turning into a decent performance machine that more or less lived on in the old TL. From a 3.2-liter V6 came 260 horses and that six-speeder. It's a heavy car, but it dates back to when Honda more or less knew how to make a driver's car.
A CLK320 around this time was way more than 40 grand. A CL Type-S was more like $32,000. It shows in the interior, which looks pretty basic compared to a current Accord. Thank God this one doesn't have an ancient navigation system hogging the dash and complicating radio controls. Who wants to look at that these days?
The rarity/oddity that is the CL manual intrigues me, but I've never been a fan of this fat-gen CL and it hasn't held up as well as the CLK. This one may be $4,600, but it also has 177,000 miles. And even with a manual, it's still no BMW E46 coupe. I'd slow down and take the Mercedes.