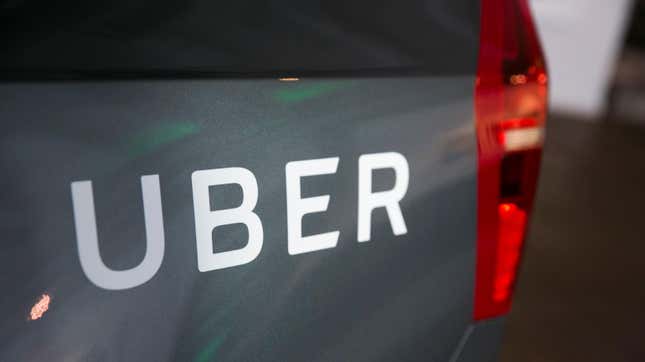 Uber is doing what all tech companies do best: taking another company's idea. It's reportedly launching a peer-to-peer vehicle-sharing service that'll let users earn money by renting out their car to strangers. You know, like what Turo has been doing for all these years.
According to Axios, this isn't Uber's first foray into car-sharing. The San Francisco-based company apparently got into the business last year when it purchased the peer-to-peer app "Car Next Door." It's now called Uber Carshare, and the service will apparently soon launch in North America, starting in Boston and Toronto.
Much like Turo, owners are able to set their own daily and hourly pricing. Axios says availability will be listed in 15-minute increments, and there aren't any requirements for advance booking. Fuel will also be included in the cost of the rental, and there are insurance options available for purchase through Uber.
Now, admittedly, car-sharing isn't really anything new. The outlet says that Zipcar – now a part of Avis Budget group – has offered the service since 2000. However, the service closest to what Uber will soon be offering, Turo, has been around since 2015. Since then, it has gained more than 160,000 active hosts, 320,000 active vehicles, and nearly 3 million active guests worldwide, according to the outlet.
This news reportedly came during an event that Uber held today in London. Other than the new rideshare scheme, Uber is also reportedly adding discounts and other privileges for hiring an electric Uber at the airport, a feature that will let users see the number of emissions they're avoiding when choosing a more eco-friendly ride (which is really just public transportation), and the company will make it easier for drivers to plan EV charging along their trip schedule.
Turo right now is probably thinking this.