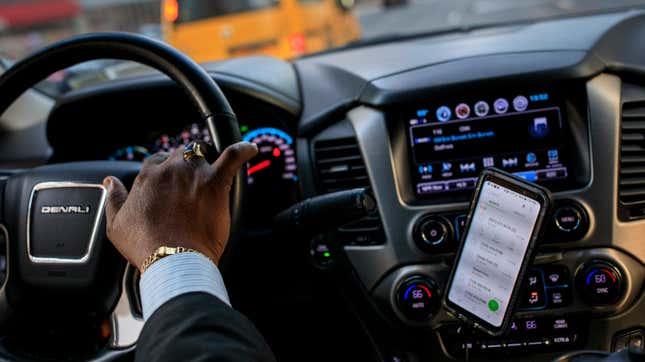 Being a parent is hard work, and given your life situation, being a parent may make some people do things that others would deem questionable or dangerous. Take ride sharing, for example. Even though apps like Uber and Lyft require users to be 18 or older to make an account and use the service, people have been letting their kids do it for years to get around. Such are the struggles of the modern American family, I suppose. But now, Uber is open to the idea of kids using their platform in a more legitimate fashion. The Verge reports Uber will now allow teens to sign up for their own account to use the service.
The Ford Flex Was So Unexpectedly Cool
Teens between 13-17 years old will now be able to create their own Uber account. The catch is that that account has to be linked to a parent or guardian who is also on the platform. This family account will allow the parent or guardian to use certain features to monitor how their teen uses an Uber and ensure their safety. Parents will be able to do things like vet drivers, access audio recording and trip tracking tools, and access in-app emergency services.

While teens will be able to ride unaccompanied in an Uber, drivers aren't required to provide them with service. Each driver will have the final say on whether or not they want to accept the teens' ride. Uber says only drivers who are highly rated will be able to give teens rides. Teens will also be required to go through mandatory safety training before completing their profile.
Sachin Kansal, vice president for product at Uber, said in an interview with The Verge that allowing teens to use the platform is the company doing their part to help solve a problem.
"Our approach here is to solve a problem that is unsolved, that is a massive pain point in our users' lives, both the guardians as well as the teens," he said.
Teen accounts will go live in a 13-city rollout starting May 22nd.