The lawsuit between Google's self-driving car project Waymo and Uber is proceeding to trial, after a judge late Thursday denied Uber's request to move the case to arbitration and out of the public eye. The judge, William Alsup, also referred the case for a criminal investigation over possible trade secrets theft.
Following a revelation last week that a criminal investigation is underway over Uber's use of a secret tool to allegedly evade law enforcement authorities, the latest developments in court can only be seen as a setback for the beleaguered start-up.
The Lawsuit Is Heading To Trial, Not Arbitration
Waymo has accused Uber of relying on designs for its autonomous car system that were allegedly stolen by former Google engineer. The engineer, Anthony Levandowski, abruptly left Google in January 2016 to launch a self-driving truck start-up that was later acquired by Uber for $680 million. Last week, Waymo alleged that Otto was only a sham company created by Uber and Levandowski to "cover-up" its plans to allegedly steal the driverless car technology.
Uber has denied the alleged stolen files have been used by, or are in possession of, the company. But on Thursday, Judge Alsup said it didn't find persuasive the ride-hailing giant's request to move the case to arbitration. So the case will proceed in open court, much to Uber's chagrin.
G/O Media may get a commission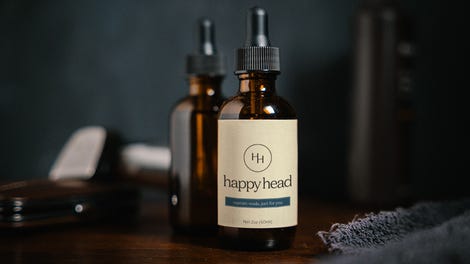 "Defendants have repeatedly accused Waymo of using 'artful' or 'tactical' pleading to evade its arbitration obligations by omitting Levandowski as a defendant," Judge Alsup wrote in the 10-page opinion. "These accusations are unwarranted." Judge Alsup took considerable aim at Levandowski as being a chief reason why the case should remain in court.
"Its decision to bring separate claims against defendants in court was not only reasonable but also the only course available, since Waymo had no arbitration agreement with defendants," Judge Alsup wrote. "Even though he is not a defendant here, moreover, Levandowski's assertion of his Fifth Amendment privilege has obstructed and continues to obstruct both discovery and defendants' ability to construct a complete narrative as to the fate of Waymo's purloined files."
"This was a desperate bid by Uber to avoid the court's jurisdiction," Waymo said in a statement on the order to block Uber's arbitration request. "We welcome the court's decision today, and we look forward to holding Uber responsible in court for its misconduct."
An Uber spokesperson said Judge Alsup's decision is "unfortunate."
"We remain confident in our case and welcome the chance to talk about our independently developed technology in any forum," the spokesperson said.

A Criminal Investigation Could Be Launched
Separately, Judge Alsup referred the case to the United States Attorney for an investigation into possible theft of trade secrets. While that doesn't necessarily mean a criminal investigation will be launched, it's not a positive development for Levandowski, who has broadly asserted his Fifth Amendment privileges to avoid self-incrimination in the Waymo dispute.
Waymo has accused Levandowski in arbitration proceedings and in the Uber case of stealing 14,000 autonomous tech files before departing the company to launch his self-driving truck start-up, Otto. The Waymo case has revealed that Levandowski had plans to work for Uber virtually from the moment he left Google.

"The Court takes no position on whether a prosecution is or is not warranted," Judge Alsup wrote, "a decision entirely up to the United States Attorney." The Uber spokesperson declined to comment on Alsup's referral.
Judge Blocks Part of Uber's Driverless Car Program
The court docket for the case shows Judge Alsup has issued a decision on the preliminary injunction request, but the order has been filed under seal.
Waymo sought a preliminary injunction against Uber while the case proceeds, a move that could bring vast repercussions to Uber's self-driving efforts. He could order from Levandowski off autonomous tech work, or worse for Uber, the judge could require the company's driverless car research to stop until the case wraps.
According to the docket, Alsup agreed to block a limited part of the program, but for now, it's unclear what. The Uber spokesperson declined to comment on the order since it's under seal, "so we can't speculate about what it says."
The company, however, plans to comment when it becomes public, likely in "at least a day or two," they said.
A request for comment from a Waymo spokesperson on the injunction order wasn't immediately returned.