Ride-hailing startups are so in right now, and they're hitting the dating scene looking for big investments with automakers. Everybody seems to have paired up so far except for poor Uber, until today, with Toyota announcing a "strategic partnership" with the ride-sharing service.

Just like the last kid standing in the corner at the middle school dance, Uber was likely starting to feel pretty lonely watching Apple invest big money in Chinese ride-sharing service Didi Chuxing (which is kicking Uber's ass in that country), General Motors pairing with Lyft, and just today the announcement that Volkswagen would partner with Gett, a ride-sharing service that has so far only seen success in major European cities.
But now the disco ball dropped, The Electric Slide came on, and across the re-purposed gymnasium came Toyota with arms wide open and an investment of an undisclosed amount into Uber's arms.
The details of this new "strategic partnership" between Uber and Toyota include a new leasing program for Uber drivers to lease a Toyota model with flexible options and help manage their payments through profits driving for Uber. The two companies will also seek to expand the ride-sharing service through coordinating trials in untapped markets.
Together the two companies will agree to a fleet program consisting of both Toyota and Lexus vehicles, as well as co-develop in-car apps and other services for customers.
G/O Media may get a commission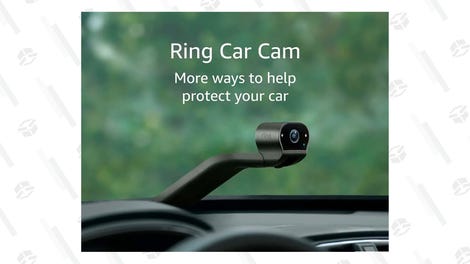 The biggest aspect of the new partnership answers the question Uber has likely been sweating over, which is where it's going to source the vehicles for its developing self-driving research. Toyota has also recently expressed extreme interest and devotion developing autonomous technologies and robots(!) with the Toyota Research Institute, though it plans on working with more than just Uber.
We can imagine that Uber was the last kid at the school dance, but a deal with the world's largest automaker just might have been worth the waiting, or even the plan all along.
Via The Verge