An Uber driver refused a ride to a New Jersey man before dragging him out of a car and severely beating him, according to a lawsuit filed last week, the latest in a string of allegations levied against drivers for the ride-hailing giant.

Joseph Fusco, 30, says in the suit that the driver "stomped and kicked" his head while he was already unconscious, after he refused to drive him from a holiday party in Philadelphia to his home in Cherry Hill, New Jersey — roughly nine miles away.
Two bystanders came across an unconscious Fusco and called 911. He was transported to a hospital minutes later, the suit says, and he was treated for his injuries.
The driver fled the scene and, to Fusco's dismay, charged him for a 28-minute ride. In a statement to the Philadelphia Inquirer, Uber declined to comment about the suit, citing the pending litigation, but told the newspaper that the driver was barred from using the app upon receiving a complaint from Fusco.
As the Inquirer notes, the case appears to be the first in Pennsylvania since the state's legislature legalized ride-hailing apps in the city. And it follows persistent questions about the company's liability with drivers, whether they're employees or contractors, or if it has a responsibility for driver's behaviors. From the Inquirer:
The lawsuit argues that Uber's workers are employees, and that the company bears the same liability for passenger safety as any transportation provider.

"While Uber's technology makes it easy to hire drivers and dispatch taxi rides through an application," [Fusco's attorney Matt] Luber said, "we allege that at its core, Uber is a transportation company that must ensure passengers are transported safely."

Uber has repeatedly been challenged in court on its assertion that its drivers are contractors, not employees, but so far no ruling in the United States has proved decisive.
G/O Media may get a commission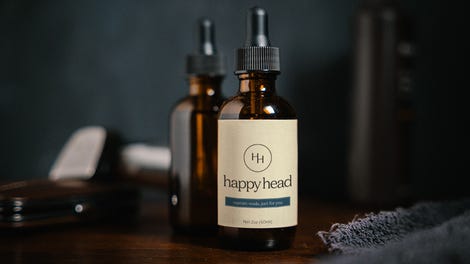 The Inquirer also pointed out something I honestly haven't realized before: The advertisement for how drivers are screened appears to contradict a company disclaimer.
Uber promises in its advertising a robust screening system for drivers, a standard of behavior designed to make customers feel safe, and accountability, the suit states, then it cites a line in Uber's disclaimer: "Uber does not guarantee the quality, suitability, safety or ability of third party providers."

Uber did not respond to a question about whether its advertising and disclaimer were contradictory.
In Uber's position, I wouldn't know how to answer that question, either.