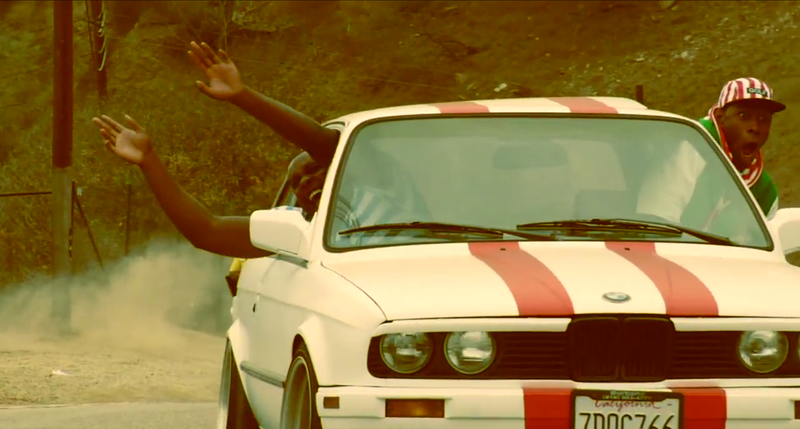 The Odd Future crew has excellent taste in cars. Affordable classic aficionado Frank Ocean loves old Mustangs and NSXs, and Tyler, The Creator isn't far off from that. Now the latter wants you to win this cool E30 if you go to the 3rd Annual Camp Flog Gnaw Carnival in LA.
General admission tickets to the Nov. 8 show are still available for $75, and that gets you a day of live music from Pharrell, Rick Ross, Earl Sweatshirt, and of course, Tyler, The Creator.
Admission also gets you a raffle ticket and the chance to win this red-and-white striped 325is. The want is strong with this car, even if it's an automatic.
If anyone out there actually does win this car, Jalopnik wants to hear from you. Drop us a line in the comments if you or someone you know takes home the Bimmer.