Two people in a Jeep crashed into an F/A-18E fighter jet on Thursday after they infiltrated a Navy base in an attempt to escape law enforcement. Both were killed, the Navy Times reports.

On a highway near Fresno, California, the Highway Patrol pulled over to help out an SUV that was stopped on the shoulder. For a reason yet unknown to police, the Jeep's driver was spooked, and darted away erratically.

The police gave chase, but the LA Times says officers had to quickly call off the ground pursuit after the Jeep started driving in the wrong lane. A helicopter continued the pursuit from the air, as the driver somehow forced his way through the Lemoore Naval Air Station's main security gate.
News reports say the SUV eventually struck an FA-18E Super Hornet sitting approximately 7 miles inside the base, killing the female passenger instantly, and severely injuring the male driver, who later died at a local hospital. Neither occupant was affiliated with the military, and authorities don't believe the base was targeted in the incident.
The Navy isn't taking the breach lightly, and has promised to bolster their efforts to keep their base secure.
G/O Media may get a commission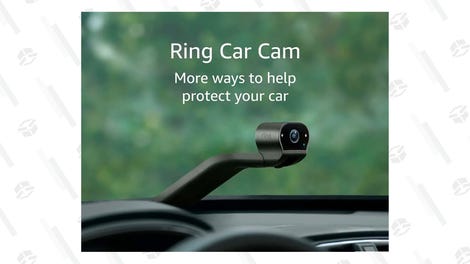 Captain Monty Ashliman, commander at the naval air station, told reporters at a press conference:
Regardless of procedures we have in place, something went wrong and we had a tragic accident and we had some loss, we have damage to an aircraft, and we had two losses of life, and so we've gotta figure out a way to prevent that from happening in the future.

Investigations are reportedly underway as the Navy tries to understand what went wrong in their security strategy.