There's no worse delay than when you're trying to get to where your family and friends are. Reasons might include maintenance, that Nor'easter that's pounding the east coast, or even the President. Here are some of the best gripes I've found on Twitter for this holiday week.
This guy was trying to leave O'hare on Tuesday, while President Obama was landing.
G/O Media may get a commission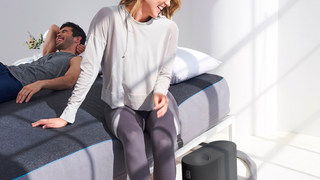 Eight Sleep Pod Cover
Yes, please do, Natalie! It'll give me a great story to write.
Andria's got the right idea!
Give it up for all-you-can-eat peanuts!
Ungrateful Taylor is cool with buying her own snacks.
This woman obviously didn't read our post on how deicing works.
You're flying Spirit, buddy... you expected better?
Imma board my flight eventually, but first, let me take a selfie.
Then there are some for whom it's so bad, they commit suicide via emoji.
Seriously, people? Lighten up! Go have a drink or three, and relax. Stay close to your gate and listen to changes in your departure gate assignment and flight time. You'll get there, eventually.