Fact-checking the President, some Musk thoughts, more Volkswagen troubles and more. This is The Morning Shift for Wednesday, Aug. 22, 2018.
1st Gear: Wrong Again
At a rally in West Virginia last night, Donald Trump's speech touched on one of his favorite topics: The auto industry. Predictably, he screwed up a few details.
The first was botching the price of a Chevy Camaro in China. Trump told the crowd that the car costs as much as $119,000 there.
"When we make a car, we sell it into China and there's a 25 percent tariff and that's just the beginning," he said. "It's all taxes and taxes and taxes. We can't do that anymore." He also informed the crowd that a Camaro costs three times less in the United States. (You can watch it all happen here, at around the 57-minute mark.)
G/O Media may get a commission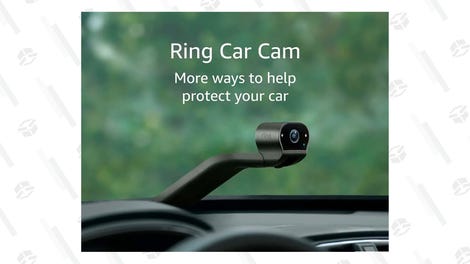 Here's where he went wrong, according to Bloomberg.
Only one model of Camaro is sold in China, a coupe with a 2.0-liter turbo engine, according to a spokeswoman for General Motors Co., which makes the car. The vehicle sells for 399,900 yuan ($58,430) in the Asian country, according to the local website of the Detroit-based automaker. That compares with a starting price of $25,905 for a similar Camaro coupe model in the U.S.
On top of that, he also questioned the number of Chevrolets "in the middle of Berlin."
"Not too many," he claimed. "Maybe one?"
General Motors pulled Chevrolet out of Europe in 2015 and left only a few "iconic" models there. But it's not like the American automaker didn't sell cars in Germany, as Daily Beast director of video and beloved and cherished former Deadspinner Tim Burke pointed out on Twitter last night.
In 2017, the total number of registered cars in Germany was 45,803,560. Opel was the second most common brand, coming in with about a 10 percent of all the cars registered.
And anyway, GM sold Opel to PSA last year because it was losing too much money. It's like they don't want what we're selling or something.
2nd Gear: Control Freak
Elon Musk's recent tweets and an emotional New York Times interview have got many wondering if he should change his management style. Indeed, there are definitely parallels between him and predecessors like Steve Jobs. And, if he doesn't change, the Tesla board might be forced to act.
Here's Bloomberg's take on things:
The Tesla CEO has sacrificed sleep and worked into the wee hours on the factory floor, against the conventional wisdom of mental-health advocates and CEO coaches. But his sojourn to Spain showed the company could execute without him around. The trip overlapped with the end of the second quarter, when the carmaker achieved a long-sought goal to produce 5,000 Model 3 sedans in a week.

When Musk puts everything on his own shoulders instead of relying on his team, he's making himself the hero while putting his company and his own well-being at greater risk, experts in management behavior and psychology told Bloomberg News. He's resisted this argument — most recently dismissing an open letter from Arianna Huffington — and the board has done little to challenge his view, even in times when he's appeared unmoored.

Musk's self-described 120-hour work weeks would leave only about seven hours a day for all other activities, including sleep.
Musk is a well-known micro-manager, which explains why he stays at the factory late into the night. CEO health disclosures aren't required by the U.S. Securities and Exchanged Commission, so what Musk chooses to tell board members seems to be up to him.
Yet, something has to change. Bloomberg draws attention to Apple's narrative, and writes:
"Maybe the Steve Jobs who was totally unstoppable needed to have a pause to take a quantum leap in learning," said Davia Temin, president of crisis-consultant company Temin & Co., who also knew Jobs from when she was in investment banking during his days running animation company Pixar. "There comes a point in pretty much every wunderkind founder's life, where there's a mid-course correction that needs to happen. Most of us know how to accept help during that period of time, and some don't."
One thing's for sure, though: There's never a dull moment with Musk.
3rd Gear: Caught Between a Rock and a Hard Place
Dealing with Tesla is difficult if you're an investment banker. A company as big as Tesla has never been taken private by financial investors before. As with every big decision, there are huge pros and huge cons.
The pros are easy: It's goddamn Tesla. It's one of the most high-profile companies currently out there and it's potentially up for grabs.
The cons? Tesla is extremely risky, according to Reuters.
"Given the size of a deal, the company's debt capacity and cash flow, bankers seem similarly chary about this deal happening anytime soon," said Stefan Selig, a former top Bank of America Corp (BAC.N) banker who is the founder of financial and strategic advisory firm BridgePark Advisors LLC, which is not involved in the deal.

Working for Musk could also come with reputational risk, given that the U.S. Securities and Exchange Commission is investigating the factual accuracy of his assertion on Twitter that funding for the deal was secured, sources have said.
There are things "deal-hungry" investment bankers have to consider, the outlet points out. Also, a leveraged buyout isn't really an option either, considering that Tesla isn't profiting and has $11 billion worth of debt.
Who will it be, now that Norway's sovereign wealth fund isn't interested??
4th Gear: Still Dieselgating
Today, Volkswagen has officially put all of that Dieselgate nonsense behind it. No more Dieselgate woes.
Hah! Just kidding! This shit is still ongoing, and this time it'll be a "wave" of dismissals in Germany, according to Automotive News Europe.
From the story:
Former VW brand development boss Heinz-Jakob Neusser is the highest-ranking employee among six expected firings, Handelsblatt and Bild am Sonntag papers reported.

Prosecutors in Brunswick in VW's home state of Lower Saxony have targeted an "inner circle" of 39 of the automaker's employees in their investigation into the emissions cheating. A further wave of dismissals is expected, Handelsblatt said.
I predict I will be well into my 70s by the time this is all over.
5th Gear: Geely's Doin' Fine

Tariffs smariffs. China's Geely seems to be doing just fine for itself, despite the hot water the rest of the consumer good economy finds itself in.
The automaker thinks that it will almost certainly surpass its 2018 sales targets, reports Reuters, and will push ahead with its global expansion plans. As for trade tensions between the U.S. and China:
Geely said growing tensions between Washington and Beijing was hurting market sentiment in China, but there was minimal direct impact on the firm because Geely did not depend on imported components or export sales.

"We will not change our strategy of entering the global market because of this," Geely Chief Executive Gui Shengyue told reporters in Hong Kong.

"I believe that our plans to enter the Southeast Asian market and European market will not be affected by the trade war between the United States and China," he added.
That's great and all, but frankly, I'm most interested in Lotus. What's going to happen with Lotus?
Reverse: The Goddess Saves the Day
Neutral: Do You Think Tesla Needs Elon Anymore?
Or will the company manage just fine without him?