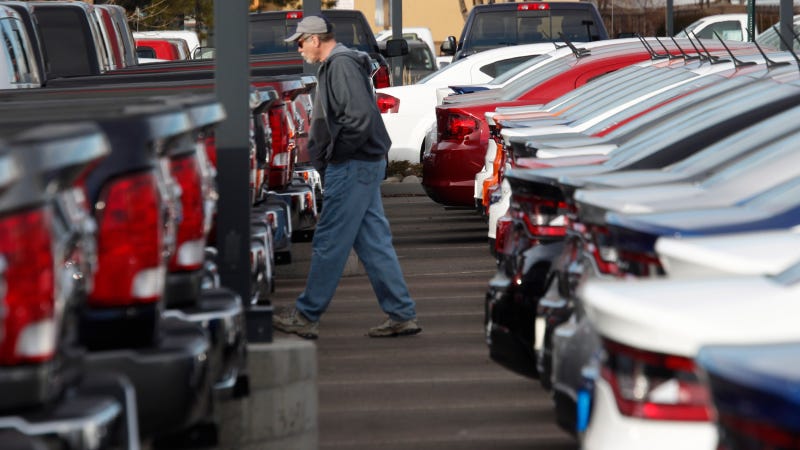 Truck Yeah
The trucks are good!
Over the last two decades, the majority of new auto sales in the US has fluctuated back and fourth between passenger cars and light trucks dominating the market. This year, it looks like trucks are set to run the show again.
Alisa Priddle of the Detroit Free Press shared some observations and analysis about the about why trucks and crossovers are on the rise again in an interesting read today: Battle of the body style: Crossovers and trucks edging out cars.
She also shared this chart tracking the rise and fall of trucks since 1994 in the distribution of new vehicle sales in the US between light trucks (pickups, SUVs, crossovers) and passenger cars (everything else) over the last twenty years. From WardsAuto as reported by The Detroit Free Press:
| | | |
| --- | --- | --- |
| US New Vehicle Market | Passenger Cars | Light Trucks |
| 1994 | 59.7% | 40.3% |
| 1995 | 58.5% | 41.5% |
| 1996 | 56.2% | 43.8% |
| 1997 | 54.3% | 45.7% |
| 1998 | 52% | 48% |
| 1999 | 51.1% | 48.9% |
| 2000 | 50.6% | 49.4% |
| 2001 | 48.8% | 51.2% |
| 2002 | 47.8% | 52.2% |
| 2003 | 45.4% | 54.6% |
| 2004 | 44.4% | 55.6% |
| 2005 | 45.2% | 54.8% |
| 2006 | 47% | 53% |
| 2007 | 47% | 53% |
| 2008 | 51.3% | 48.7% |
| 2009 | 51.9% | 48.1% |
| 2010 | 48.8% | 51.2% |
| 2011 | 47.8% | 52.2% |
| 2012 | 50.2% | 49.8% |
| 2013 | 48.8% | 51.2% |
| 2014 to date | 47.4% | 52.6% |