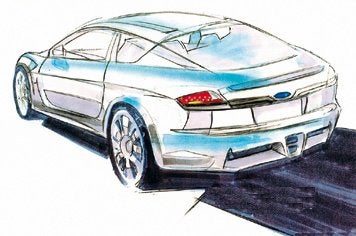 The Carpocalypse strikes again. This time, it's the joint sports car project between hetero life mates Subaru and Toyota. We're now told the project is officially on hold.
The plan, to develop a pair of sporty small cars for sale by both automakers in 2011 using a version of the Subaru Impreza's platform, horizontally opposed boxer engine and transmission. It reportedly modified Subaru's all-wheel drive drivetrain to a rear-drive setup and moved the engine slightly rearward in the chassis to improve weight distribution.
But none of that matters at the moment, because despite comments by Toyota's incoming new boss, Akio Toyoda, stating the project, code-named 086A, was proceeding as planned, that's now no longer the case.
We're now being told both companies are reporting the project is on hold due to the worldwide economic slowdown. [via Freep]