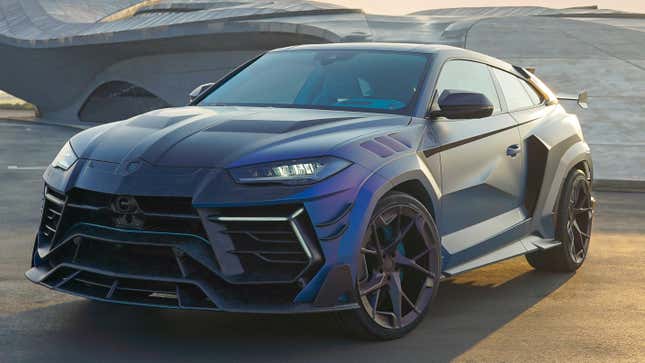 If you've been reading Jalopnik for more than a couple of weeks, you probably know that we don't exactly have a friendly relationship with Mansory. I won't go so far as to say that new hires are told on their first day to dislike the affronts to God that they call cars, but somehow, everyone manages to pick up on our institutional position pretty quickly. And yet, looking at the terrible things Mansory did to this Lamborghini Urus, I can't help but think it's not completely blasphemous. In its own way, it actually kind of works?
To be clear, I don't like the Mansory Venatus Coupé EVO C. I hate that it exists. Even if I were the world's first trillionaire, the only way you'd catch me behind the wheel of this abomination is if some Russian gangster had me killed and dumped my body in the front seat as one final insult after I bought Mansory specifically to shut it down and punish its executives to their crimes against my eyeballs.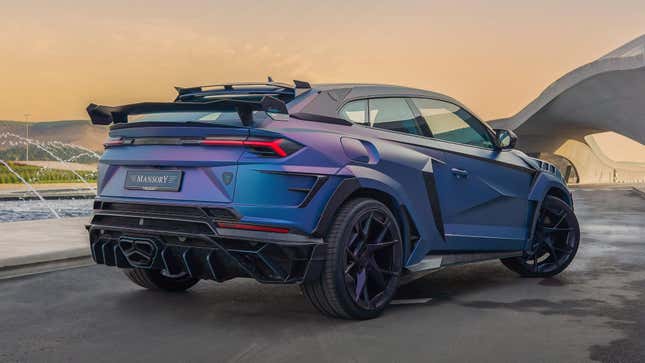 Every time I look at the photos, I throw up in my mouth a little bit, and blood starts to drip out of my right ear. But at the same time, think about the kind of person who actually wants to own a Urus. You know for a fact that every single one of them who sees this monstrosity immediately wanted one. All Mansory did was take a Urus and add more Urus.
Which is ironic since, with two fewer doors, you could argue there's less Urus here. But it's wider, the doors are about eight inches longer (Mansory says it moved the B-pillar back to accommodate longer doors), it now makes 900 hp, and the styling takes "gaudy" to new levels. It's everything someone who loves the Urus could want and more. All it's missing is a whale-penis leather interior.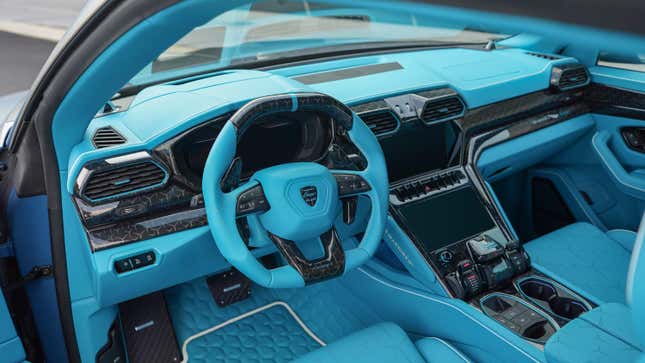 If you give an Aston Martin DBS the Mansory treatment, a massive percentage of owners are going to have an aneurysm when they see it. It's the same with most cars that Mansory ruins. But this is the essence of the Urus distilled into an even more potent form.
The press release even says, "The basic idea for the construction of this vehicle was brought to MANSORY by its customers several times as part of the "MANSORY Bespoke" conversion program." Urus owners were begging Mansory to do its worst. It's what they wanted. And arguably, it's what the Urus deserved.