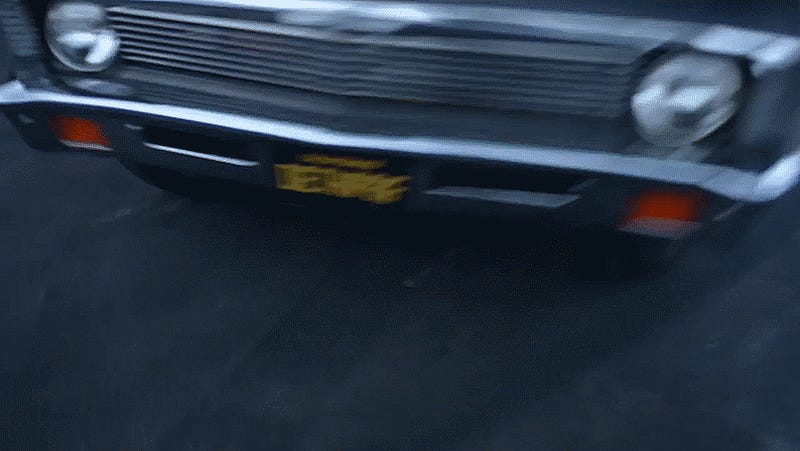 I've been sitting on the belief that Quentin Tarantino's full, isolated two-part Death Proof from 2007 is the best chase thriller of the 21st century. It's surprising to learn that there was a car left after filming—but there was, and Kurt Russell's stuntman bought it for just $500.

On the latest episode of Daily Transmission over on TheHoonigans YouTube channel, it turns out that one of Hoonigan's production assistants claims to own one of the Chevy Novas used on screen in Death Proof, which is pretty cool.
What's even cooler is that this specific Nova was apparently driven by Kurt Russell himself, and bought buy Russell's stunt driver for just $500 after the movie completed production.
Even cooler than that, if you can believe it, is the stunt driver's son, the Hoonigan production assistant who owns the car now, doing burnouts in the Hoonigan parking lot. Check out Kanan's story of the Death Proof Nova and be extremely, incredibly jealous.