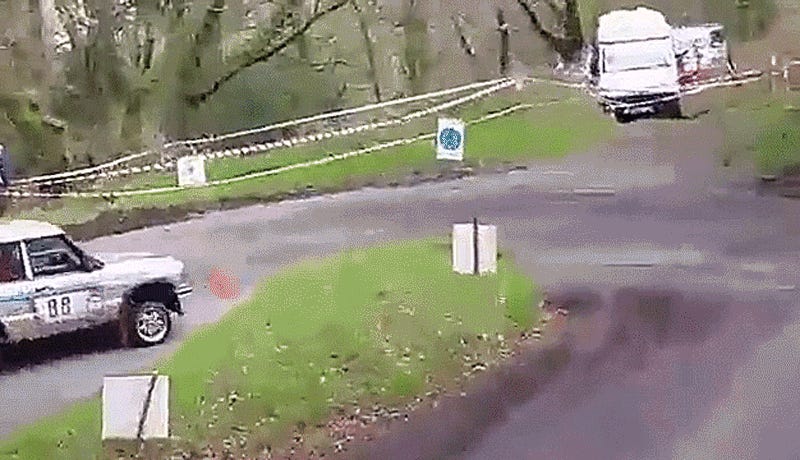 I can watch cars get sideways all day, but nothing is quite as satisfying as seeing a big top-heavy box of a truck like the Land Rover Discovery nail a drift like a boss.

This rally Landie is powered by the engine from an E36 BMW M3, per Bring a Trailer's description of the video.

According to Road & Track, this clip of the world's coolest Martini-liveried Disco was from the United Kingdom's Somerset Stages rally last April. Driver Oliver Maxwell and codriver Matt Neal ultimately finished 37th out of 84 entries.